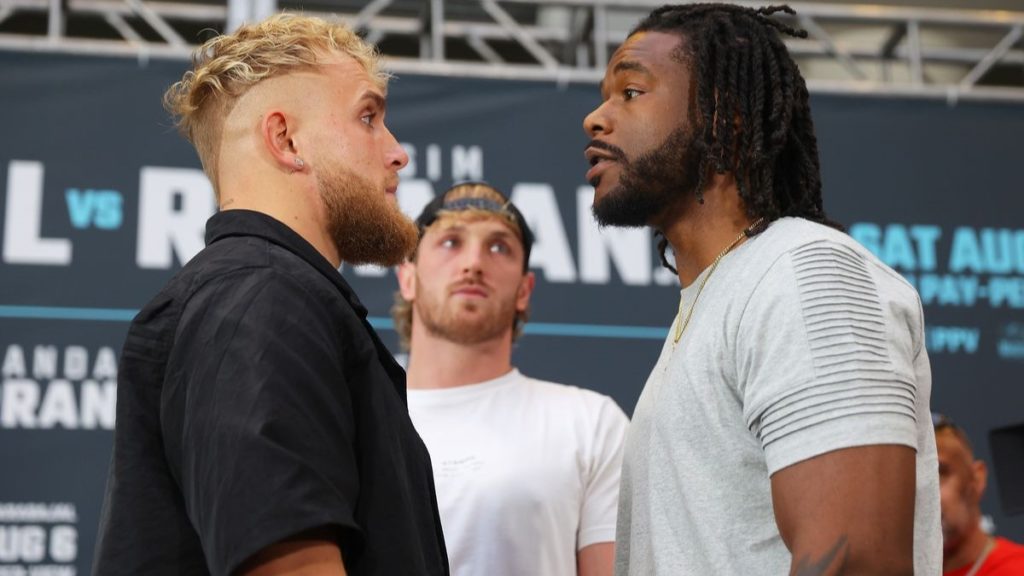 Hasim Rahman Jr.'s weight issue has caused the scheduled boxing pay-per-view program on August 6 to be cancelled, according to a statement from Jake Paul's Most Valuable Promotions (MVP) on Saturday night.
The event was scheduled to take place at Madison Square Garden in New York.
Rahman's camp informed Paul's team on Saturday morning that Rahman intended to weigh in at 215 pounds on this coming Friday, according to MVP's statement.
The statement said that Paul was willing to make a concession and perform the fight at 205 pounds even though Rahman had initially agreed to a 200-pound weight limit.
Rahman's camp reportedly stated that their fighter will pull out of the fight if the weight limit was not 215 pounds, according to the MVP statement.
"MVP and Jake Paul will not reward someone that has conducted themselves in such a deceiving and calculated manner," the statement read.
Rahman confirmed that he agreed to lose 200 pounds when he signed the contract in early July, but said that his body "simply would not let me do it" in an early-morning Sunday Instagram video.
Rahman questioned why Paul's management called off the bout right away rather than waiting to allow him more time to completely lose weight. Because "that's how much faith I had in me knocking him out." He claimed he would fight Jake Paul for the $5,000 minimum.
Jake Paul has acknowledged that Rahman prevailed during their sparring sessions in 2020, when Rahman claimed he was heavier. Paul wants Rahman to be a "shell" of himself in the ring, according to Rahman.
The MVP statement claims that Rahman committed to fighting at 200 pounds on July 6. Rahman informed MVP and the New York State Athletic Commission (NYSAC) about his weight at that time and assured them that he wouldn't lose more than 10% of it before the fight.
Rahman, a heavyweight, last competed in April at 224 pounds and as a professional, he reached a maximum weight of 269 pounds.
Rahman's weight was 216 pounds on July 7 according to MVP, and he and his team had given guarantees that he was on pace to make the weight. Rahman and his father, Hasim, both voiced assurance that making the weight would not be an issue in interviews with ESPN over the past two weeks.