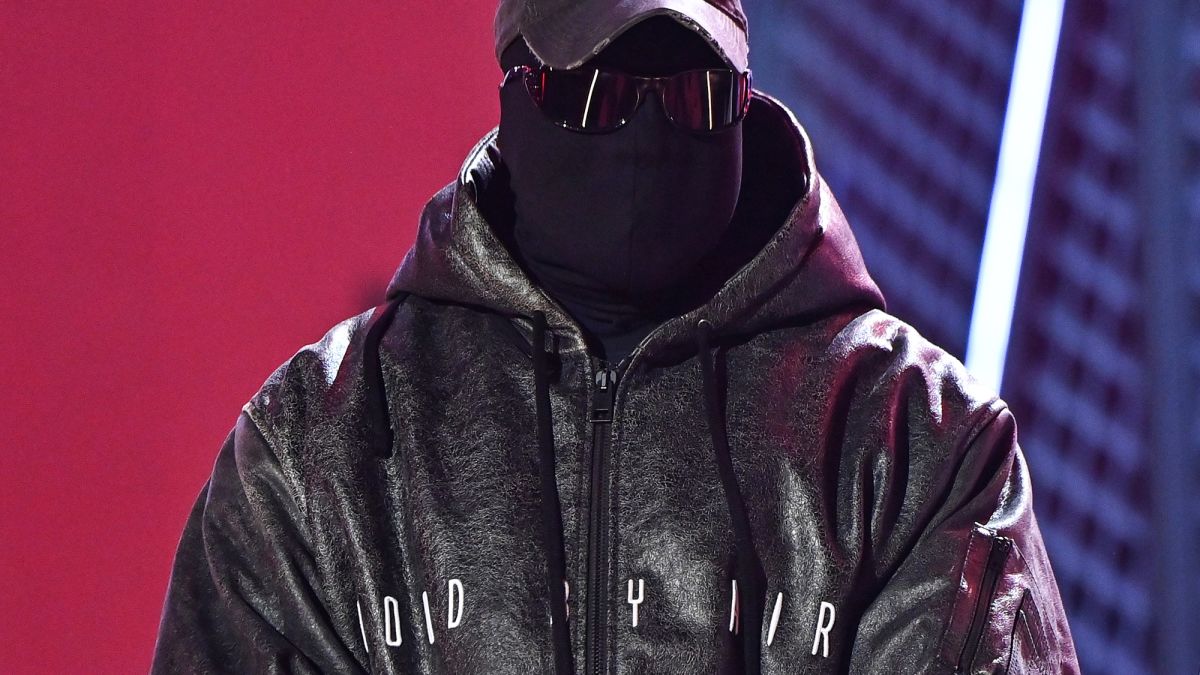 Kanye West took the stage at the 2022 BET Awards on Sunday to present the Lifetime Achievement Award to P Diddy (Puff Daddy). 
Although he has been "off the grid," Kanye made the rare appearance to honour his "brother," as he phrased it while donning a maks, thin stocking cap, sunglasses, and a baseball cap.
Kanye West appeared to make reference to his marriage and subsequent breakup with Kim Kardashian while outlining how important Diddy has been to him during his address.
Following his allusion, Kanye West clarified that the reason for his unexpected appearance was to pay tribute to Diddy and his accomplished career.
After his STEM commercial success and since he was prevented from performing at the Grammys this year, this will be Kanye's first appearance on an awards program.
Kanye West's Full BET Speech/Tribute To Diddy
"How do we crown our kings? How do we appreciate our kings?" Kanye West asked. "To think how far we could just make if off of inspiration, to hear the way somebody chopped a sample in. Me and [friend] rushin' to see who could get the Bad Boy mixtape and play back the original version of "Benjamins," over and over. Me in my mama's crib, trying to add the bad boy shakers to my beat thinkin' I was one of the Hit Men."
"I was signed to Puff without him knowing," he paused and added "That statement is not legally binding!"
"To go to New York," Kanye West continued. "And think that cos I saw the video and everybody had on leather jackets and new Tims every day…"
"To see Puff in real life at the 'Missing You' video, just like me tapping free like a little kid — I just need to meet this man. This is my favourite artist. You see I'm saying favourite artist — everything, not specifically production, the drip."
"Back then there was so many rules to hip-hop and he broke all of them. And broke down all dem doors."
"And understood contracts in a way a lot of us still don't. Understood money in a way a lot of us still don't. I go to him for advice to this day. He inspired so many of my choices. So many of my life choices. My wife choices. And here we are. Thanks for that, Puff," Kanye West said.
"Y'all don't understand, getting snuck into the club at 17 years old in Chicago, thinking we was part of Bad Boy."
"This man was so famous, it was just good enough for me to be Chicago's version of Puff. You know, I took a little hiatus. I said 'I wanted to declare myself legally dead for a year.' Nobody message me. You know, I just want to be off the grid."
"Puff is pretty persistent. But I had to think. It's like people, they get amnesia, like I should never have Puff ever have to call more than one time."
"Any of us in this room, if Puff ever need us, we need to jump and be there. This man has been through and survived a lot of stuff. Broke down a lot of doors so we could be standing. I know for me, that I could be here today.
"He broke down so many doors of classism, taste, culture, swag. Puff, if I never told you, I love you. You're my brother.
"I was at the dentist and I was taking nitrous oxide. I would suggest it if anybody is stressed out. And I thought I know how it is to want to change your name. You might know him as Diddy, Puff Daddy, Sean Combs. But when that gas is hitting a certain point, I thought at the end of it, all we have is love. In Jesus' name, bring out Love."