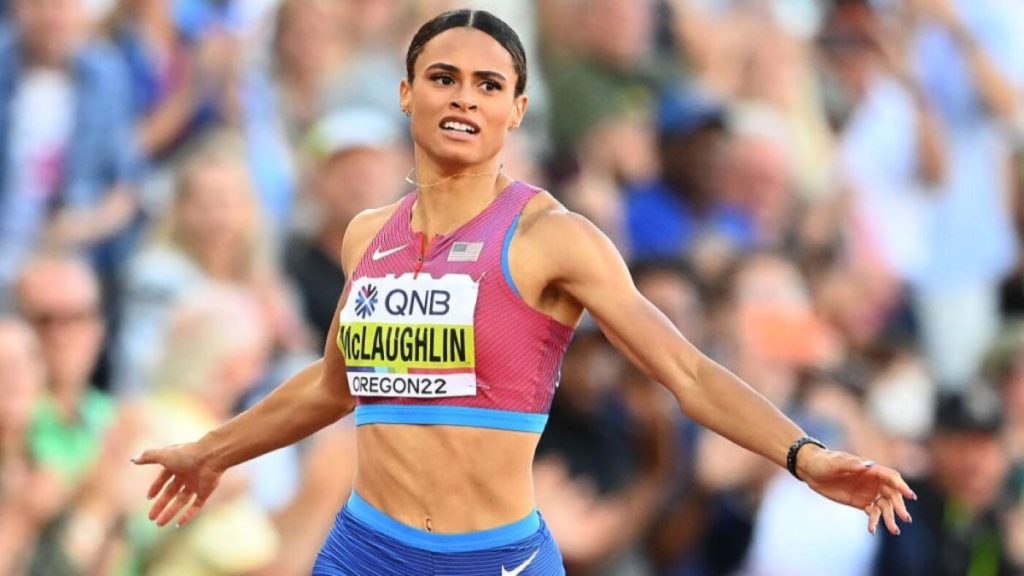 Before Sydney McLaughlin, it took years to take seconds off of records in the world of hurdles, and winning races didn't always mean changing the course of history.
That practice is being destroyed by this legendary athlete as swiftly as she is shattering the records she continually breaks.
The world record was broken by the 22-year-old McLaughlin for the fourth time in 13 months. She finished the 400-meter hurdles on Friday in 50.68 seconds at the world championships.
She beat her previous record by 0.73 seconds, an absurd time for a race of this length that would have taken 33 years to cut in the pre-McLaughlin era.
She finished ahead of Dutchwoman Femke Bol in second place by 1.59 seconds. Dalilah Muhammad, Sydney McLaughlin's biggest competition, came in third with a time of 53.13 seconds that would have easily won the world title seven years ago.
Though McLaughlin excelled in a race that has become a must-see event on the track, when she summed up her key lessons from the evening, she was far from prepared to claim that she had performed the ideal race.
Sebastian Coe, the president of World Athletics, gave McLaughlin a $100,000 check as compensation for breaking the world record after she had earned her gold medal and had heard "The Star-Spangled Banner." She improved the mark for the fourth major race in a row with this victory.
By the 150-meter mark at Hayward Field, McLaughlin had passed Bol and Muhammad. By the time the American arrived at the last curve, it was obvious that this race would only be a contest against time.
After Sydney McLaughlin was done, she knelt, glanced at the scoreboard, and said, "That's great, that's great. She grinned while holding onto her knees. 
She was photobombed by the mascot, Legend the Bigfoot, a moment later as he held a banner that read: "World records are my favourite food."
Muhammad, not McLaughlin, lowered the 400-hurdles record, which was held by Yuliya Pechonkina of Russia, from 52.34 to 52.20 at the 2019 U.S. Championships in Iowa.
At the 2019 World Championships, Muhammad set a new record, clocking in at 52.16. Sydney McLaughlin lost that race by 0.07 seconds, and it inspired her to start making improvements.
She smashed the record at the Olympic trials last year (51.90), the Olympics (51.46), and the nationals last month after getting in touch with coach Bobby Kersee (51.41). Now, this represents a 1.4 percent increase over a four-week-old record and the first foray into the 1950s.
Three of Sydney McLaughlin's four records were set on this track at Hayward Field. She has temporarily made her vs. Muhammad, which used to be the best one-on-one competition in track, a one-woman performance.