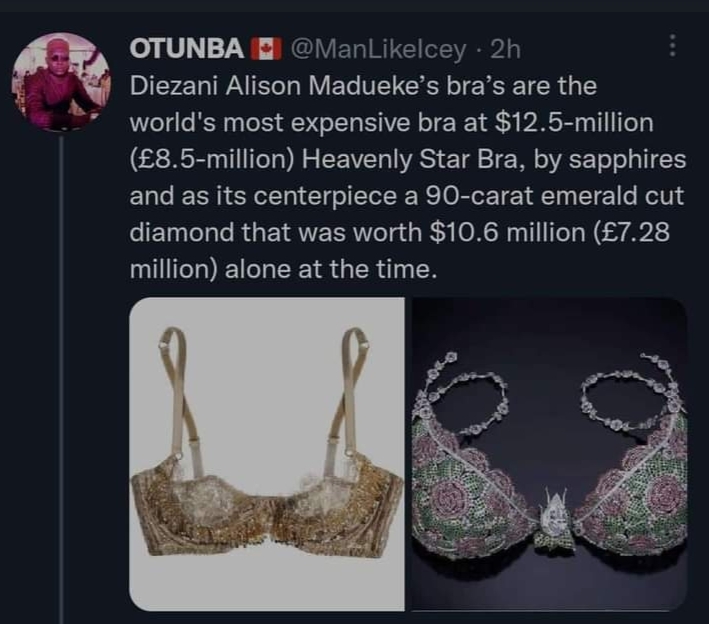 After the Federal Government announced that they would be auctioning the forfeited properties of former OPEC president Diezani Alison Madueke, a man allegedly revealed the name & details of the much talked about Diezani's bra.
According to him, Diezani Alison Madueke's bra is the Heavenly Star Bra by Victoria's Secret. It is worth $12.5 million and was created in 2001. It contains 1,200 Sri Lankan pink sapphires and on its centerpiece is a 90-carat emerald cut diamond that was worth $10.6 million (£7.28 million) alone at the time.
The Heavenly Star Bra allegedly owned by Diezani Alison Madueke is on the Guinness Book of World Records as the most valuable bra.