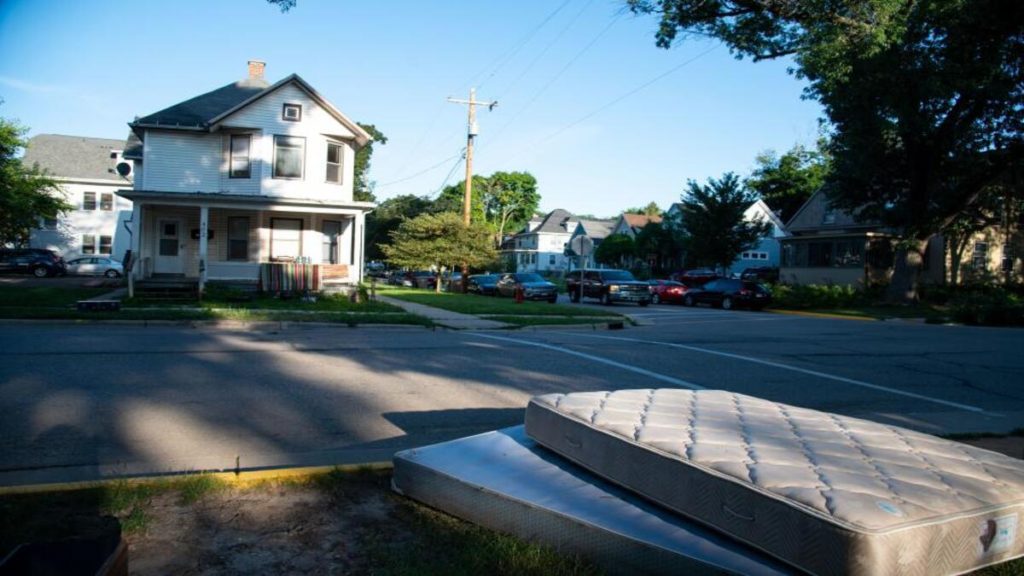 Today marks the start of the annual August Moving Days clean-up by the Streets Division.
The Streets Division operations for the upcoming weeks are summarized below, along with advice for people who are moving on how to make the process quick and secure for everyone.
On the Streets Division website at www.cityofmadison.com/MovingDays, you can find more details about the August Moving Days, including what is summarized below.
Cart Collection every day
The Streets Division will empty trash and recycling carts for residents in the downtown moving days area every day from August 1 through August 15, 2022.
During this time, residents in the move-out area should continually fill and then refill these carts.
The Large Item Work Order System: How to Operate It During the Move Out
From August 8 through August 19, 2022, the requirements for the large item work order system are slightly different in the downtown moving days area.
You must schedule a curbside pickup for items requiring a fee (such as microwaves, air conditioners, etc.) using the large item work order system. You can pay the required fee in person, online, or over the phone if you'd prefer to take the item to a drop-off location instead. Once you've received the proper fee sticker, you can then take the item to a drop-off location. This is how things are usually done with these things.
You don't have to submit a work order in the moving day's area for items collected for free (couches, chairs, tablets, etc.) between August 8, 2022, and August 19, 2022.
You must submit a work order before placing large items on the curb if they need to be picked up after noon on August 19, 2022. You should also wait to place items out for pickup until the date you specified on the work order form.
How to Recycle Electronics Including Televisions, Computers, and Other
You must bring electronics to a Streets Division drop-off location.
Before items are accepted at the sites, recycling fees for televisions, computers, and monitors must be paid.