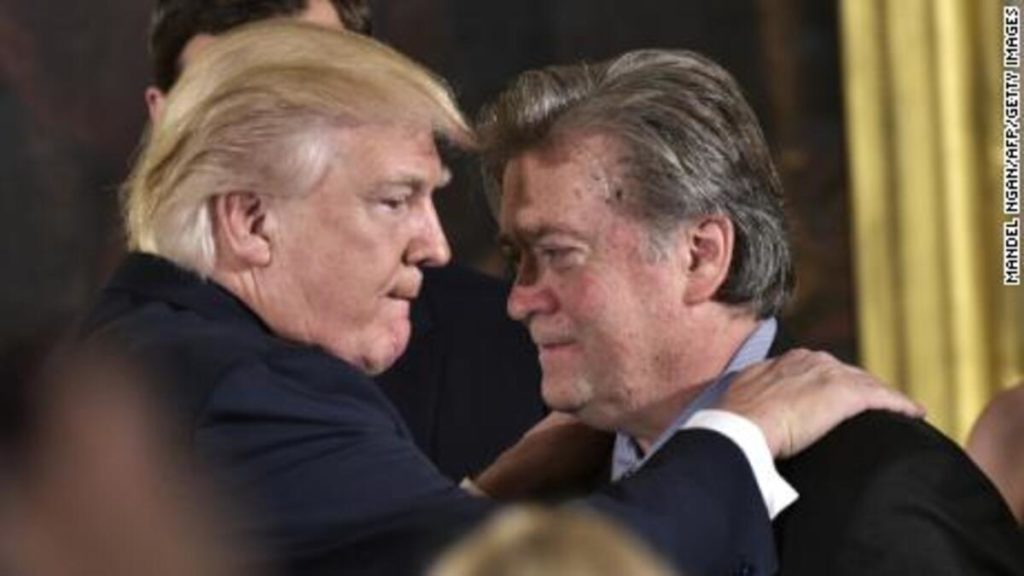 According to a letter obtained by the media, Steve Bannon, who defied a congressional subpoena and is scheduled to stand trial on criminal contempt charges, informed the House select committee looking into the January 6, 2021 uprising on Saturday that he is now willing to testify, ideally at a public hearing.
Bannon changed his mind after receiving a letter from former president Donald Trump waiving executive privilege, but the House select committee and federal prosecutors maintain that Bannon was never given free reign to disregard a congressional subpoena in the first place because of that privilege claim.
"When you first received the Subpoena to testify and provide documents, I invoked Executive Privilege. However, I watched how unfairly you and others have been treated, having to spend vast amounts of money on legal fees, and all of the trauma you must be going through for the love of your Country, and out of respect for the Office of the President," Trump wrote in a Saturday letter to Bannon, which was obtained by the media.

"Therefore, if you reach an agreement on a time and place for your testimony, I will waive Executive Privilege for you, which allows you to go in and testify truthfully and fairly" Trump added, as he went on to decry the committee of "Thugs and Hacks."
The Guardian was the first to report on the letters.
Bannon was accused of criminally contemplating Congress on two instances last year. He has maintained that in order to defend Trump's probable privilege claims, he was free to disregard his congressional subpoena. However, federal prosecutors and other legal experts have argued that Bannon is not covered by this privilege because he left his position as chief strategist of the White House years before the Capitol riot and that it did not give him the right to withhold any documents or testimony from the committee.
Trump's updated letter and a letter from Bannon's attorney Bob Costello were delivered by Bannon's staff to the January 6 committee over the course of one night.