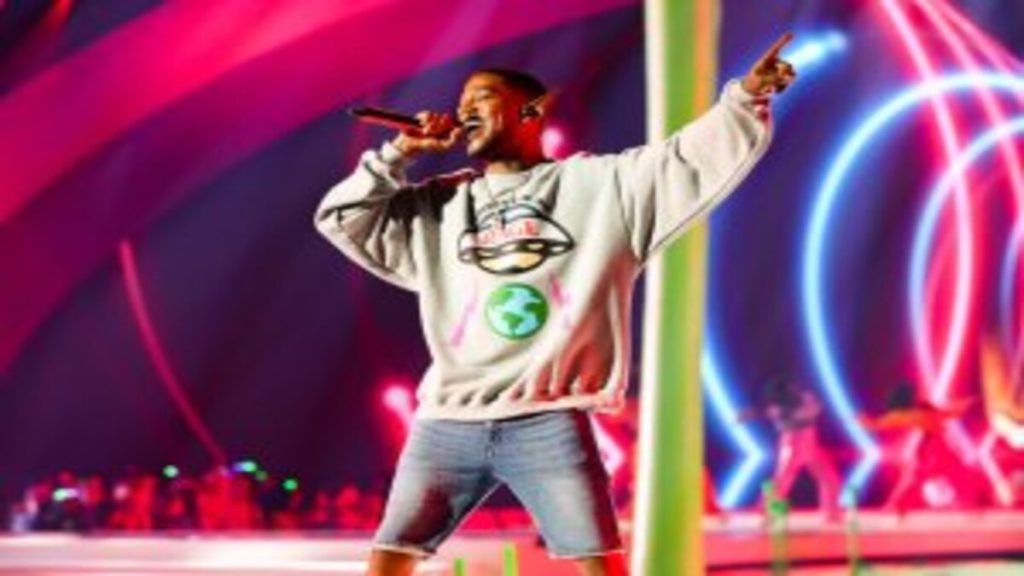 On Friday (July 22), Kid Cudi's headlining performance at Rolling Loud Miami ended abruptly after he was repeatedly struck by objects thrown from the audience.
The "Day 'N' Nite" rapper, who filled in at the last minute for Kanye West (who is now known as Ye), stopped midway through his late-night performance after being struck in the face with what seemed to be a water bottle. Cudi offered the crowd one last warning before finally leaving the stage, clearly shaken.
Naturally, once Cudi had finished chastising the rambunctious crowd, another bottle was hurled onto the stage, and the rapper followed his word and left.
On Saturday, Rolling Loud responded to the circumstance through Twitter. A family makes up Rolling Loud. Everyone involved—our fans, the artists, and everyone else—needs to watch out for one another. Be kind to everyone and spread the love, the event urged. We cherish you, Cudi. Take care of one another, and let's have a fantastic second day!
Ye unexpectedly showed up as Lil Durk was performing on another stage at Rolling Loud at about the same time as Cudi finished his set. The popular rapper and business mogul sang "Father Stretch My Hands, Pt. 1," a track from his 2016 album The Life of Pablo, during his brief visit. Here is a video that a fan caught of Ye making a surprise appearance.
Ye's appearance was particularly unexpected considering how recently he had cancelled his headlining spot at the Miami festival. Cudi, with whom he had a falling out earlier this year, took his place. Due to Cudi's relationship with Kim Kardashian's boyfriend, Pete Davidson, Ye decided not to include the rapper on his Donda 2 album in February. "Too bad I dont want to be on ur album u f—in dinosaur hahaha," Cudi wrote in a critical comment on Ye's Instagram post. Cudi and Ye last worked together on 2021's Donda. Everyone is aware that, ever since we first met, I have been the best thing about your albums. You have my prayers, brother.