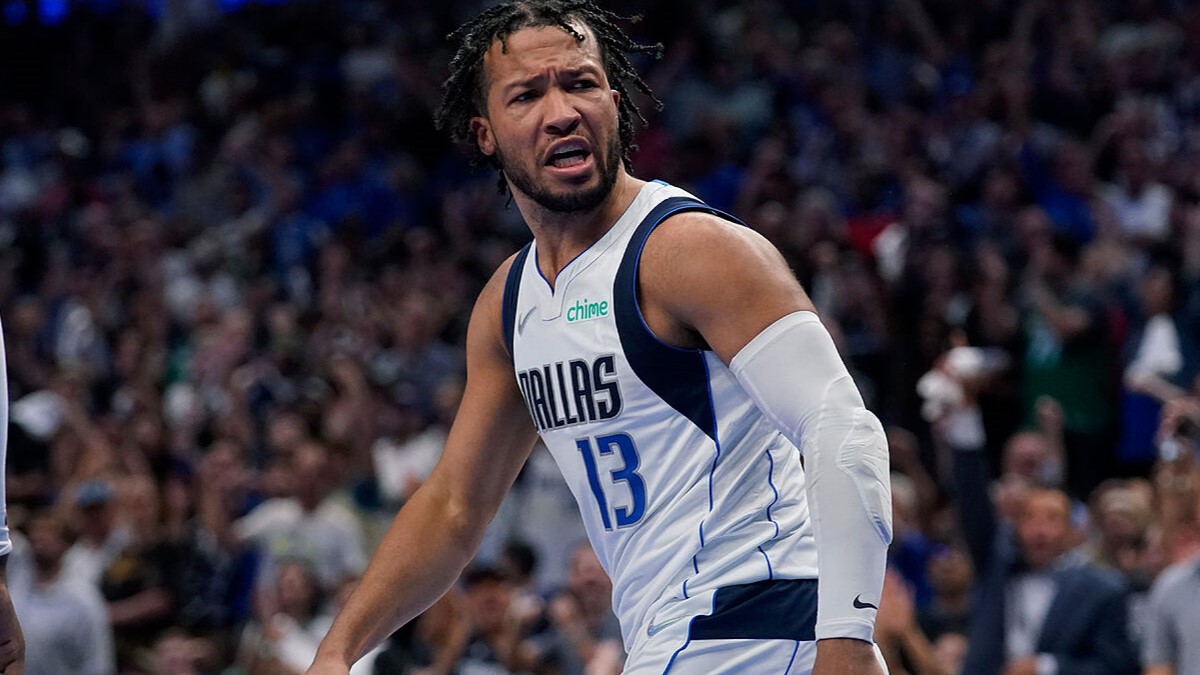 The Knicks appear to be in excellent position to sign Mavericks star Jalen Brunson as the free-agent era draws closer.
It was widely reported on Tuesday that Brunson's signing with the Knicks was inevitable and that the Mavericks had accepted the idea of losing the important guard.
To cover their enormous gap at point guard, the 6-foot-1 Brunson is reportedly willing to accept a four-year deal worth more than $100 million from the Knicks.
According to ESPN, the Mavericks are prepared to offer him a five-year contract that is comparable to the four-year, $85 million contract Raptors guard Fred VanVleet signed in 2020.
After the trade deadline, Dallas offered Jalen Brunson a four-year, $55.5 million contract. Brunson turned it down.
There are several connections between Brunson and the Knicks. His current representative is Sam Rose, son of team president Leon Rose.
Jalen Brunson is familiar with guard Derrick Rose and coach Tom Thibodeau from their time playing for the Bulls together while Brunson was growing up in Illinois.
Rick served as an assistant to Thibodeau during that time. The Knicks recently hired Rick to join their coaching staff.
After switching to a full-time starting role in December, 25-year-old Jalen Brunson is coming off a stellar year in which he averaged career-highs of 16.3 points, 4.8 assists, and 3.9 rebounds while shooting an impressive 50.2 per cent from the floor.
When his star teammate Luka Doncic was hurt in the first round, the former second-round pick performed at his peak, scoring 41 and 31 points in two victories over the Jazz. He finished the regular season with 21.6 points, 4.6 rebounds, and 3.7 assists.