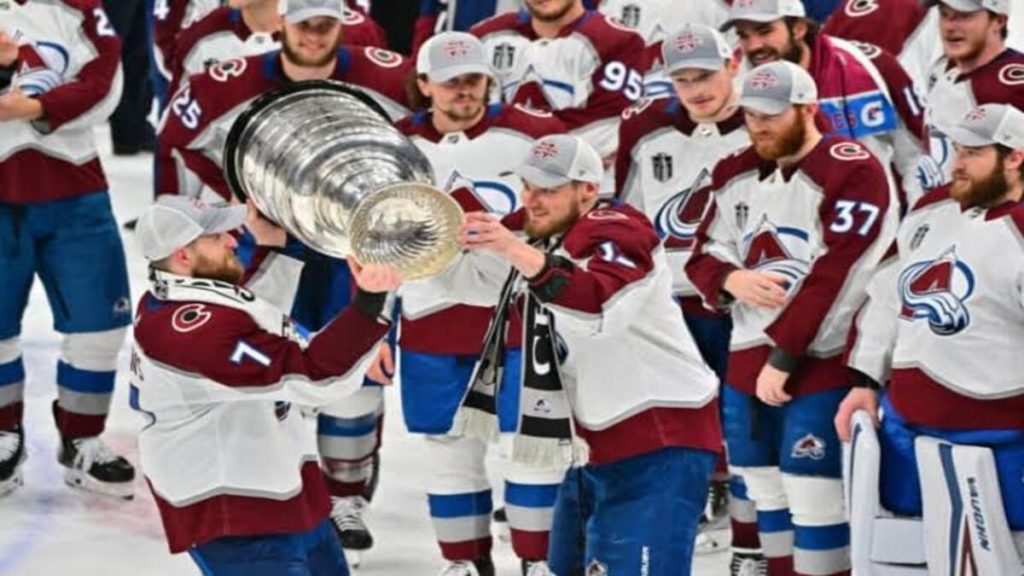 The Colorado Avalanche won game six against the Tampa Bay Lightning by a score of 2-1 to win the Stanley Cup, and the NHL presented the trophy to the Avs on Sunday night.
The current champions are the Avs. The Avalanche succeeded in the 2022 playoffs by ending with a record of 16-4, one of the finest in league history, after back-to-back seasons in which the Tampa Bay Lightning won the year's final standings.
The Tampa Bay Lightning gave it they're all during the Stanley Cup Final, and returning to it was undoubtedly a major accomplishment given some of the opponents they had to overcome.
The Lightning has experienced this before, falling to Chicago in the 2015 Stanley Cup Final. Now that they don't have the Stanley Cup, they have the same brief summer as the Avs.
There will be a long offseason for Colorado. With 12 players who have contracts that are about to expire now looking for new terms, their path to defending their championship will not be simple. Darcy Kuemper, a goalie, and Nazem Kadri, a talented forward, are two such players.
See what happened after the Avalanche won the Stanley Cup last night:
The NHL draft is the upcoming significant event that fans should anticipate. A little more than two weeks from now, on Thursday, July 7, and Friday, July 8, the draft will take place.
Teams will be trying to rebuild their rosters or make a few moves for the upcoming season around this time. With regards to getting the league back on track to their regular schedule for the upcoming season, it does not seem like there will be much time between now and then.
The Canadiens will have the first overall pick in the draft, followed by the Devils and Coyotes, who will round out the top three picks.
Going into this summer, there are several free agents to keep an eye on. To name a few, Claude Giroux, Johnny Gaudreau, and Filip Forsberg are all anticipated to become free agents.