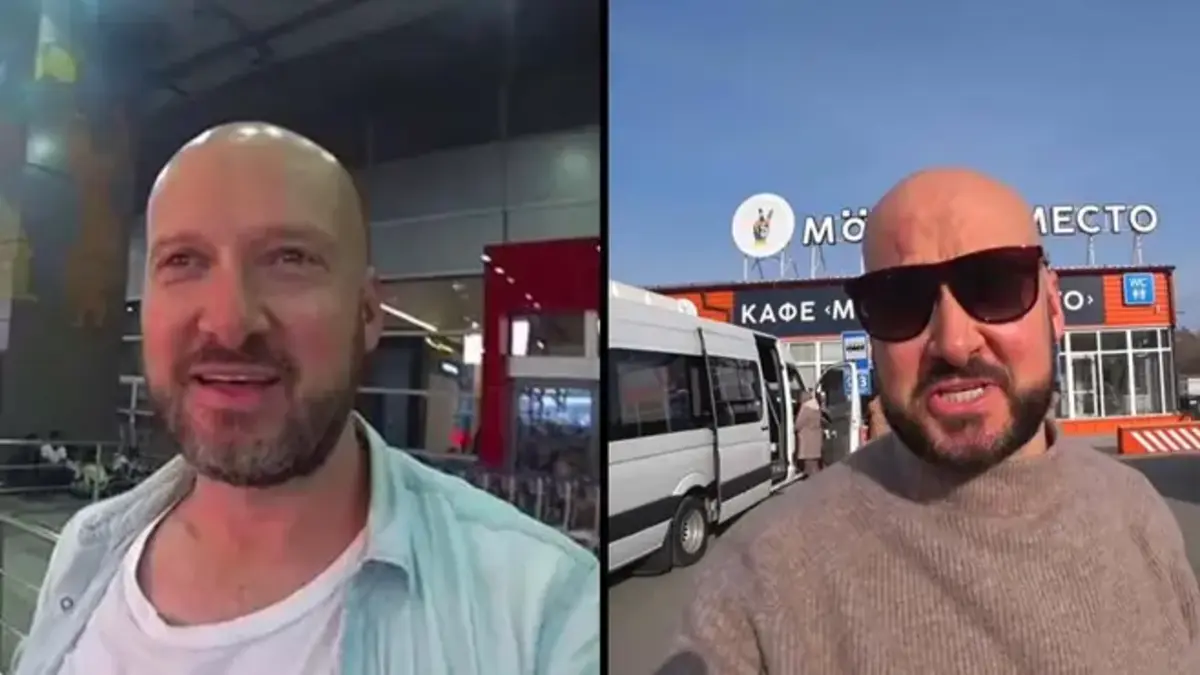 After the head of Russia's space agency Roscosmos said he was held at a Russian spaceport, British YouTuber Benjamin Rich responded.
Rich's YouTube channel Bald and Bankrupt has 3.53 million subscribers, and he uses it to show videos of himself traveling in isolated and often dangerous regions, portraying himself as "off the map in former Soviet territory…"
In recent movies, he may be seen visiting the Ukrainian-Russian border shortly before Vladimir Putin's invasion, riding a refugee train, and touring Syria. His most recent YouTube video was 13 days ago, and Roscosmos Director Dmitry Rogozin confirmed his detention on Saturday (7 May).
According to Reuters, Rogozin broke the news in a Telegram post, saying Rich was seized at the Baikonur Cosmodrome. The spaceport is rented by Russia and is located in southern Kazakhstan.
Rich had been caught near one of Baikonur's launch pads with a woman named Alina Tseliupa, who was said to be from Belarus.
Local authorities were determining 'the exact level of participation in illegal activities by the pair, according to Rogozin, who added that Rich and Tseliupa were being held at the department of internal affairs in Baikonur, about 1,100 kilometers (680 miles) southwest of Kazakhstan's capital Nur-Sultan.
The USSR Ministry of Defense constructed the Baikonur Cosmodrome in 1955, and while the city was originally forbidden to tourists, it is now open to those who ask for authorization from Roscosmos. Sputnik 1, the first artificial satellite, was launched from the Cosmodrome in 1957.
Rich responded to the news on Instagram, claiming that he 'wasn't arrested,' but rather that he was 'interrogated by Russian police for a few hours for going to observe the Buran rocket without special permission.'
The YouTuber said he was penalized with a '£60 administrative fine.'