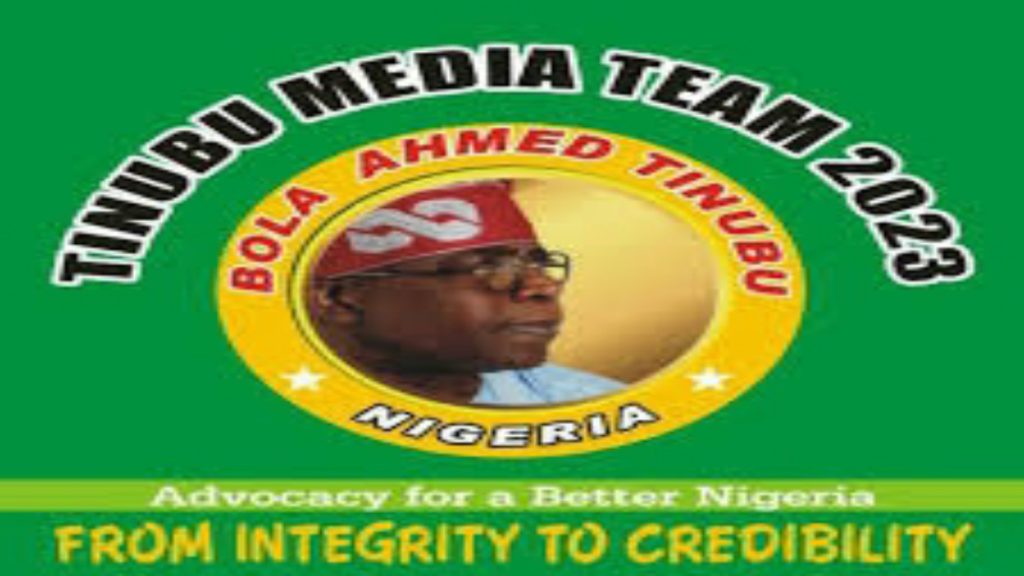 Tinubu Media Team has kicked against the All Progressive Congress (APC) plan to zone the party presidential ticket to the North.
This was made known by the group's coordinator identified as Mohammed Doka while addressing some set of reporters who were asking him about APC's plan of zoning the ticket to northeast.
According to Mohammed, the All Progressive Congress (APC) has no reason to channel the party ticket to the north because "Nigeria comprises six geopolitical zones" and two of the zones will not "accept the argument anybody is going to bring".
He added that the party is being selfish and wicked and calls for the condemnation of the "born to rule mentality" moose by the northerners which he claims "will not go well for Nigeria and Nigerians".
In his full words, the co-ordinator said;
"You know, as a political party, it is not one man's decision, it has to be a collective decision. I believe at the end of the day, with the leadership of Senator Adamu Abdullahi at the helm of affairs, who is a seasoned politician, who has a track record of assimilating different views and somebody who knows the job, we believe that at the end of the day, there will be no cause for alarm.
"In the spirit of justice, equity and fairness, I've always said it to my colleagues. I am not just the national coordinator of the Tinubu Media Team. I'm also the National President of the Arewa Youth Progressive Alliance of Nigeria, and also a member of the Arewa Consultative Forum, the youth wing. For us to get rid of the tag of the born to rule mentality, we must now see ourselves more as nationalists than regionalists.
"There is no basis and there is no reason why the APC should zone its presidency to the North. Nigeria comprises six geopolitical zones, and two major blocks will not accept whatever argument anybody is going to bring. I think it's an afterthought. It is selfish, it is wicked, and it will not go well for Nigeria and Nigerians."