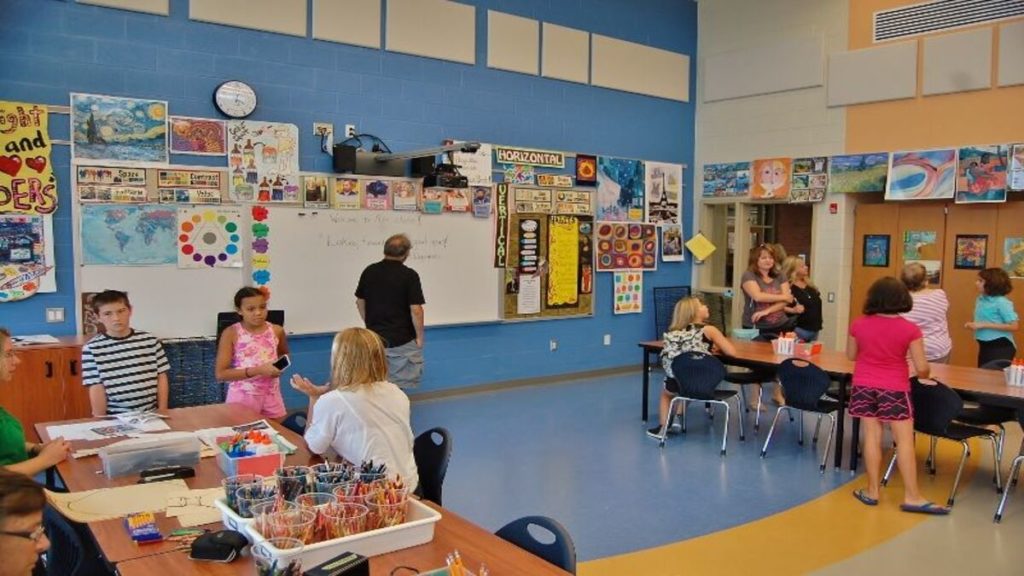 Monsters can come to life for Rachel Suter's first-graders at Hambright Elementary, but they're not terrifying at all. They are, in reality, adorable animals that have been meticulously created by hand.
Suter asked her children to describe in detail what an ideal monster might seem like to them in April. She then gave these descriptions and crayon drawings to students at Penn Manor High School's Fashion and Design class, taught by Elizabeth Sheerer.
The older students got to work making hand-sewn one-of-a-kind monsters for each student in the class, using felt, fiberfill, yarn, fabric, buttons, and other materials to bring the drawings and text to life.
The initiative allowed first-graders to improve their descriptive writing skills while also allowing high school students to improve their design and sewing abilities.
But it went far further than that.
The pupils formed a strong bond that culminated on the morning of May 23 when the stuffed animals were brought to Hambright.
Students from Sheerer's class took part in the massive "reveal" through Google Meet.
Some of the high school kids created two or three of the animals, paying close attention to the colors and shapes used by their younger peers. Others based their additions on pupils' written descriptions, such as a chocolate chip cookie.
Without prodding, many of the first-graders provided detailed descriptions of their monsters' personalities ("I would tell him a joke and he would laugh") and living quarters ("under my desk," "under my bed").
When Sheerer, who taught Suter at Penn Manor High School 10 years ago, told her about the initiative, she said she didn't hesitate.
"All of the writing skills we've been working on all year were put to use, and they learned about cooperating and working with others," she added.
"It was the ideal way to cap off the year!"
Abigail Nesmith, a high school junior, said the project helped her improve her hand sewing skills. It did, however, have another advantage.