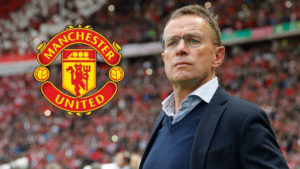 Days after Manchester United announced its new interim manager, Ralf Rangnick revealed his plans for the club for the next six months.
Rangnick was employed as a temporary manager at Man Utd days after the former club manager Ole Gunnar Solskjaer was fired due to poor performances.
According to Ralf Rangnick, he is aimed at helping the players fulfill their potential at all aspects of their career and individual life.
In his words, he said;
"All my efforts for the next six months will be on helping these players fulfill potential, both individually and most importantly, as a team".
See photo below;