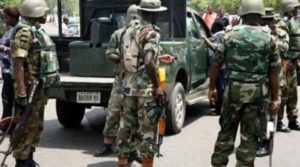 Residents have been spotted leaving Anambra state ahead of the incoming gubernatorial election due to the fear of violence in the state.
In a conversation with FIG, a resident said;
"I'm not voting. I am in Imo already; I am staying with my friend now. Many of my friends have also left that place,"
Some residents also stated that they left the state due to the threat of war between Biafra militants (IPOB) and Nigerian soldiers.
Some students of the student also left the states after several calls from their parents due to the immense tension in the state concerning the election.