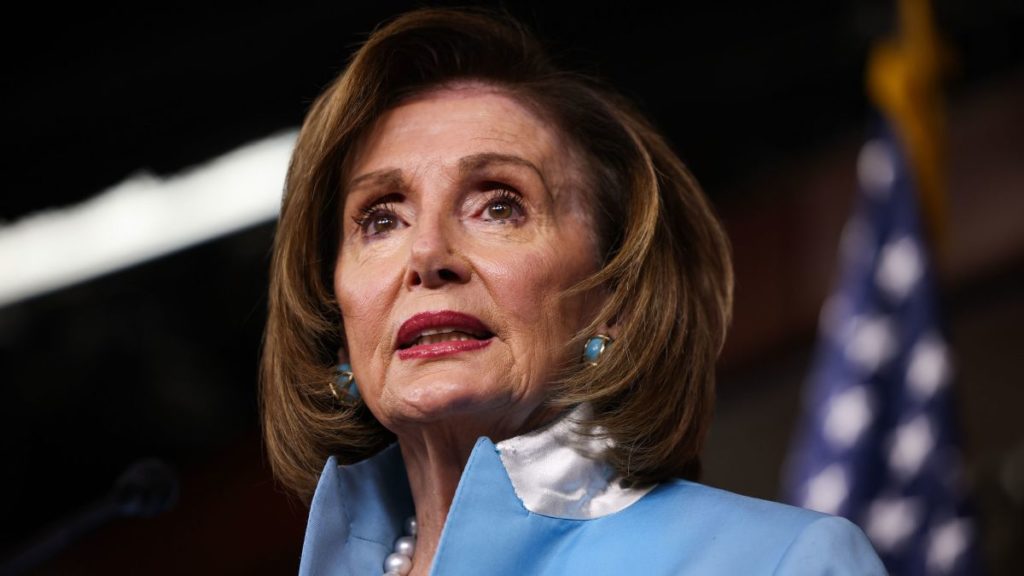 In an effort to defuse escalating tensions with China over House Speaker Nancy Pelosi's anticipated travel to Taiwan, the White House emphasized that there has been no change in US policy toward the island and urged Beijing to hold off on taking any forceful action.
The Liberty Times stated without citing its source that Pelosi is anticipated to arrive on a private plane at Songshan Airport at 10:20 p.m. local time on Tuesday.
She would be the highest-ranking US official to visit the island in 25 years thanks to the historic trip. China has threatened "grave consequences" for Pelosi's visit and claims Taiwan to be part of its territory.
"Put simply, there is no reason for Beijing to turn a potential visit consistent with long-standing US policy into some sort of crisis or conflict or use it as a pretext to increase aggressive military activity," National Security Council spokesman John Kirby said at a Monday press briefing.
Tuesday's trip to Taiwan is anticipated by Pelosi, according to those familiar with her plans. According to one of the people, Pelosi has a meeting with Tsai Ing-Wen, the president of Taiwan, scheduled for Wednesday.
However, another person claimed that the details of that meeting are still being worked out.
She and President Joe Biden are already experiencing exceptional stress as a result of the House speaker's visit, which also runs the potential of igniting a crisis in the Taiwan Strait.
Although they are strong political allies, Pelosi pushed back on Biden's public admission that she was planning a visit last month and claimed that the military didn't support it.
Pelosi's office made a suggestion to the White House that she might change her mind if Vice President Biden publicly begged her not to travel after administration officials made it plain they'd prefer she cancel or postpone her visit to Taiwan.
Biden made no such request in the end, the sources claimed, because administration officials were unsure she would comply.
Kirby claimed on Monday that Pelosi and Biden did not directly discuss the trip. Kirby claimed that during a phone chat with Chinese President Xi Jinping last week, Biden stressed the US's system of separation of powers and asserted that Pelosi is in charge of deciding where she goes.
For the first time, Kirby described on Monday the potential responses China may take to Pelosi's visit to the independent island.
These responses could include firing missiles into the Taiwan Strait, beginning new military operations, flying over the unofficial no-fly zone between Taiwan and the mainland, and making "spurious" legal claims about the strait.