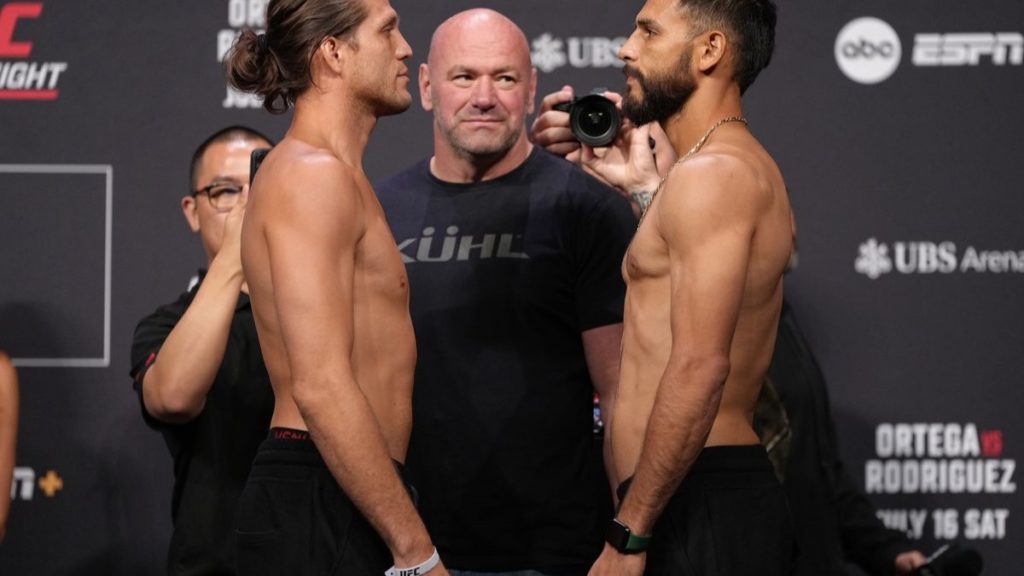 The bout between Yair Rodriguez and Brian Ortega was predicted to be a contender for UFC's Fight of the Night or Fight of the Year, however, events did not go as planned. 
At UFC Fight Night's main event, Ortega injured his shoulder, hence Rodriguez was given the victory in the first round.
For as long as it lasted, the fight seemed to be going well. Ortega applied constant forward pressure, and Rodriguez was precise with all of his blows.
Early in the round, Rodriguez distinguished himself with a beautiful left hand, knee, and outside leg kick combination. After an initial attempt at a takedown failed, Ortega dug into his wrestling side and succeeded.
Rodriguez attempted to grab an armbar as they fought for position. When Ortega attempted to defend himself, his shoulder popped, causing him to fall back and lay on the ground.
Rodriguez became aware right away and refrained from punching an unarmed and hurt opponent. Keith Peterson, the referee, became aware and stopped the fight.
In the featherweight division, Ortega and Rodriguez started the match second and third, respectively. With a victory over Ortega, Rodriguez had hoped to challenge for the title, but what comes next is now uncertain.
After the match, disappointment was written all over Ortega's face. The fighter said he may be facing another surgery.
"I don't know how this happened," Ortega said. "I wanted to keep going, but I've had two shoulder surgeries already, and I might need a third one. Who knows?"