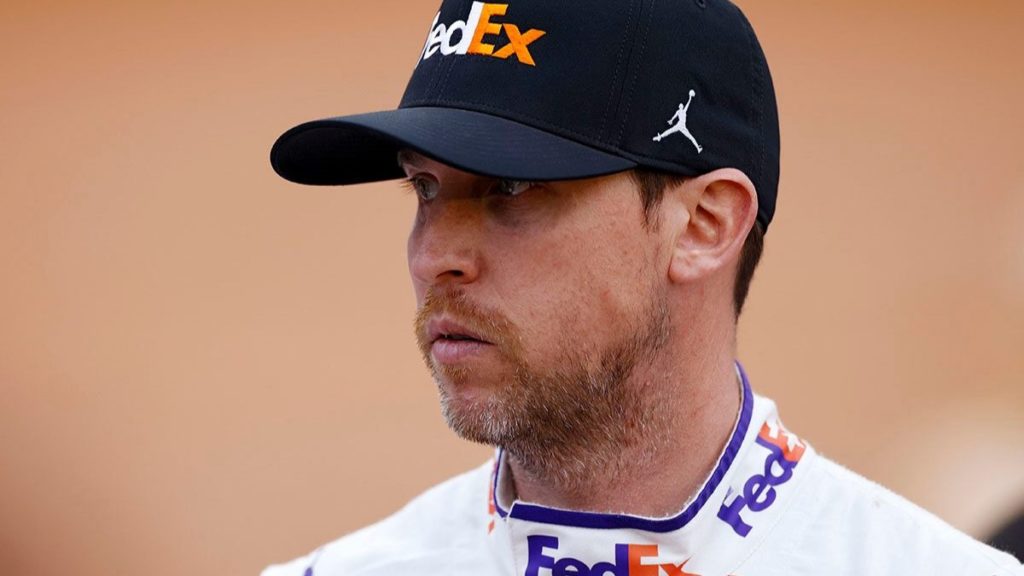 On Sunday at Pocono Raceway, Denny Hamlin returned to face Ross Chastain. Since early June, Chastain had wrecked Hamlin twice. Hamlin claimed he had "hit (his) pinnacle" with Chastain following an altercation in Atlanta earlier this month.
There were 18 laps left when Hamlin and Chastain shared the top row for the restart. On the inside was Hamlin, and on the outside was Chastain.
Hamlin and Chastain were side-by-side as the field entered Turn 1 of the race. Up the course, Hamlin pushed Chastain. When Chastain slipped out of the groove and into the wall, he was hit by Kevin Harvick's vehicle, which brought an end to Chastain's race.
At World Wide Technology Raceway, Chastain damaged Denny Hamlin severely. Hamlin slowed down considerably while Chastain was briefly in front of him.
Finally, Hamlin received a directive from NASCAR to stop his conniving. Hamlin was upset with Chastain despite their post-incident apology.
Denny Hamlin's day didn't turn out well, though. A couple of hours after the race, NASCAR stripped Hamlin of his victory even though he had crossed the line first because his car had failed post-race inspection.
After the race, Chase Elliott won because teammate Kyle Busch's vehicle which came second also failed the post-race inspection.