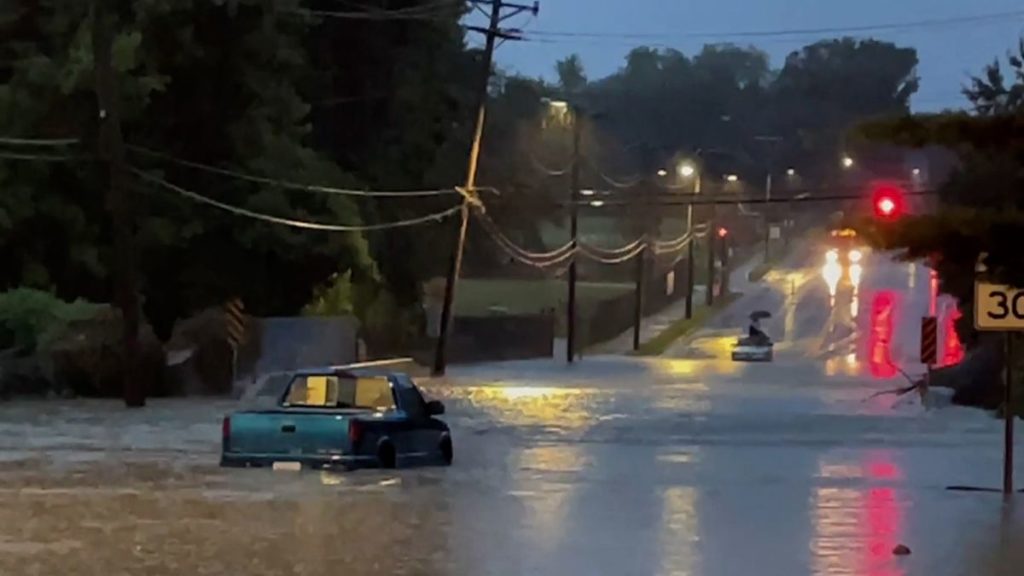 St Louis flooding on Tuesday, and other areas of Missouri were caused by record rainfall; one person died as a result, and numerous others were trapped in their homes and automobiles.
According to the National Weather Service, thunderstorms dumped up to 10 inches of "record rainfall" on the St. Louis metro region, triggering extensive flash flooding and prompting the closure of several routes.
When hurricane remnants travelled north in 1915, a daily record of 6.85 inches was established. 8.3 inches of rain had fallen at Lambert Airport by Tuesday morning.
A storm hit the St. Louis region around midnight, halted, and began to dump rain across the same very small band, according to National Weather Service meteorologist Marshall Pfahler.
According to the National Weather Service, the rains caused "dangerous, life-threatening flash floods" across central and eastern Missouri as well as southwest Illinois.
According to St. Louis Fire Department fire director Dennis Jenkerson, one person drowned after being rescued from a submerged vehicle in an area with 8.5 feet of water on Tuesday. The amount of property damage was "quite severe," and there were also a few additional injuries, according to Jenkerson.
St Louis flooding caused water to seep into houses and automobiles. More than 70 residents, according to Jenkerson, were saved or helped by the fire service. Six residents, six canines, and stranded motorists were all rescued by the department using boats.
Several puppies drowned after a facility housing the stray dog rescue Stray Paws Adoptables flooded in St. Peters, a town northwest of St. Louis. Other canines were able to be rescued from the structure by firefighters on boats.
After Deer Creek overflowed, residents of the St. Louis County village of Brentwood were forced to leave. Ladue, one of the richest cities in Missouri, was endangered by rising waters. Additionally, the famous Gateway Arch had to close for the day due to floods.
Up until Tuesday afternoon, flash flood warnings were in effect. Isolated severe thunderstorms with the potential for more than 12 inches of rain were also possible Tuesday evening in some areas of Missouri and Illinois. Forecasters warned that further storms could develop later this week.