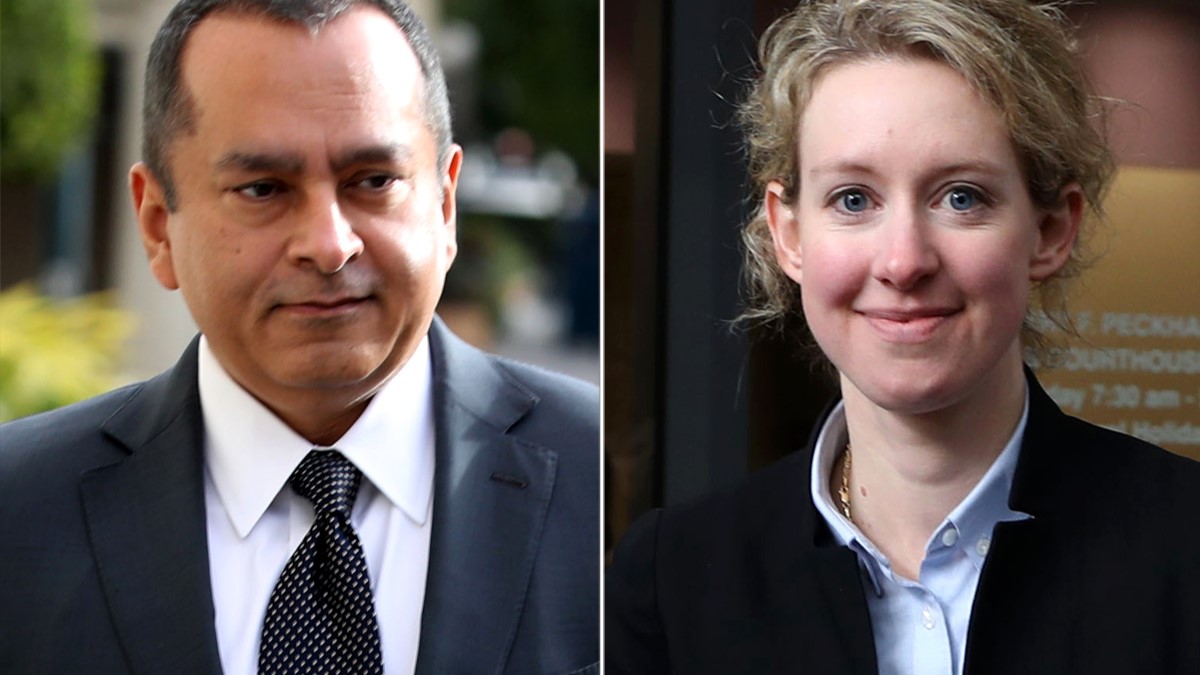 Theranos' top two executives, Elizabeth Holmes and Ramesh "Sunny" Balwani were found guilty by jurors four years after they were first charged with a dozen counts of federal fraud related to their time running the failed blood-testing firm.
In January, following a lengthy trial, Holmes, the founder and former CEO of Theranos, was found guilty on four of the eleven federal charges of fraud and conspiracy.
As Elizabeth Holmes' live-in boyfriend at the time and the former president and COO of Theranos, Balwani was found guilty on Thursday on ten charges of federal wire fraud and two counts of conspiracy to commit wire fraud.
Their trials signalled the end of an era for Theranos, a business once praised for its potential to revolutionize the healthcare sector and valued at $9 billion.
With just a few droplets of blood, Theranos claimed its technology could quickly and effectively diagnose diseases including cancer and diabetes. It garnered $945 million in funding, a board of renowned politicians, and well-known retail partners thanks to that promise.
After that, a Wall Street Journal investigation into the firm called into doubt both the technology's capabilities and the company's testing procedures. In 2018, a dozen counts of wire fraud and conspiracy to conduct wire fraud were brought against Elizabeth Holmes and Balwani, respectively. Both made a not-guilty plea.
After Holmes made it known she intended to seek a defence that included claiming she was the victim of a decade-long violent relationship with Balwani that affected every aspect of her life, their trials were separated. (In court documents, Balwani's legal team has vehemently refuted the accusations.)
Ramesh "Sunny" Balwani, a former Theranos executive, was found guilty on Thursday by a jury of conspiring with Theranos CEO Elizabeth Holmes in a significant fraud involving the once-famous Silicon Valley blood-testing business.
The 12 jurors convicted Balwani of all 12 felonies for cheating Theranos investors as well as the patients who relied on dangerously inaccurate blood tests that may have compromised their health.
Balwani's defence team said that Elizabeth Holmes was not just Theranos' CEO but also a prominent figure in Silicon Valley who convinced investors to invest close to $1 billion in the company.
With a device dubbed the Edison that could analyze just a few drops of blood drawn with a finger prick, Holmes bragged that her business had discovered a means to screen for hundreds of potential diseases. Healthcare could be revolutionized by such technologies.
Holmes' net worth was pegged at $4.5 billion at one point in 2014, while Balwani's Theranos holdings were worth $500 million.
But in late 2015, when a series of shocking articles in The Wall Street Journal revealed widespread issues with Theranos' technology, everything started to fall apart.
Holmes broke up with Balwani as her professional and romantic partner in May 2016.