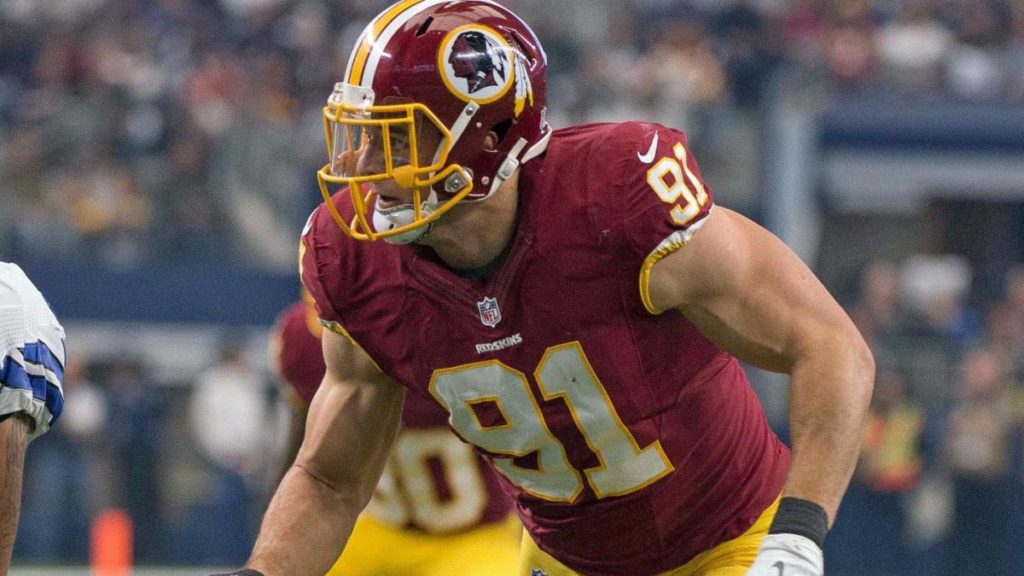 Ryan Kerrigan's tenure in the NFL, which spanned 11 years, is now over.
The 10-year Washington player and one-year Eagle retired as a member of the team he spent the majority of his career with on Friday after signing a contract with the Commanders.
Regardless of the team's performance, Ryan Kerrigan, who was selected 16th overall in 2011, was one of the most recognizable players on the D.C. roster and a four-time Pro Bowler.
With 5.5 sacks in 2020, his final season in Washington, he surpassed Dexter Manley to hold the record for the most sacks in team history (95.5). Additionally, he had a 139-game iron man streak that ended in 2019 after a concussion sidelined him.
In his career, Kerrigan has only missed five games completely, although over the past two seasons, he has only started three games. Beginning in 2011, he started each game through 2019.