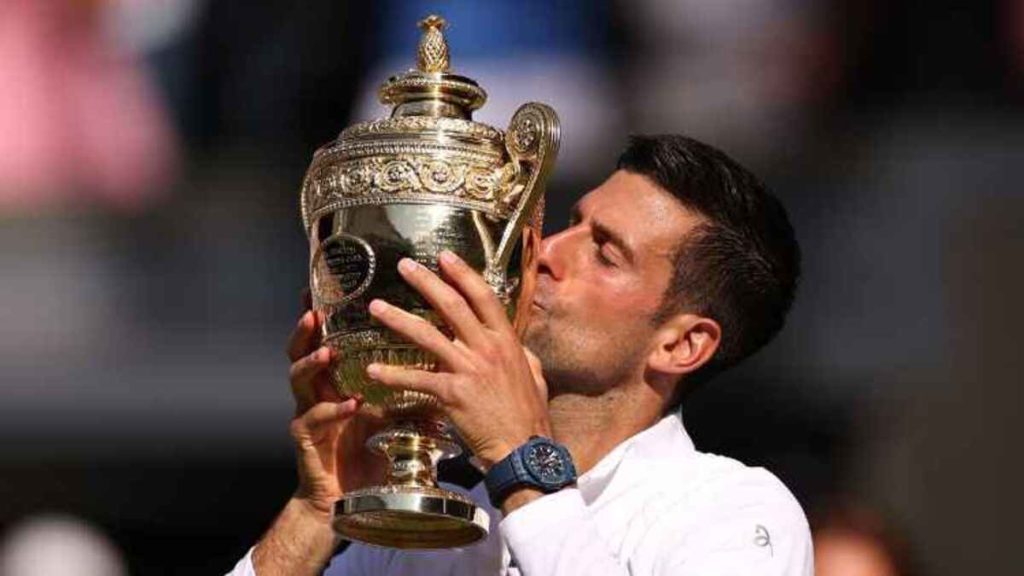 On Sunday, Novak Djokovic defeated the trick-shot-hitting, ace-delivering Nick Kyrgios 4-6, 6-3, 6-4, 7-6 (3) to win his fourth Wimbledon title in a row and seventh overall.
It's strange. The unseeded Kyrgios made the statement, "I felt like he didn't do anything fantastic today," which some may not agree with given that Djokovic amassed 31 wins and only eight unforced errors over the last two sets while facing zero break points during that time.
Only Rafael Nadal, with 22, has won more major trophies overall, and Roger Federer, with eight, has won more Wimbledon championships among men than Djokovic.
For the time being, Djokovic won't be able to attempt to catch Nadal by winning the US Open, which gets underway in late August. The 35-year-old Serbian is unable to enter the country because he elected to forgo taking any shots against COVID-19, which is also why he skipped the Australian Open in January.
Djokovic declared on Sunday, "I'm not vaccinated, and I don't intend to be vaccinated.