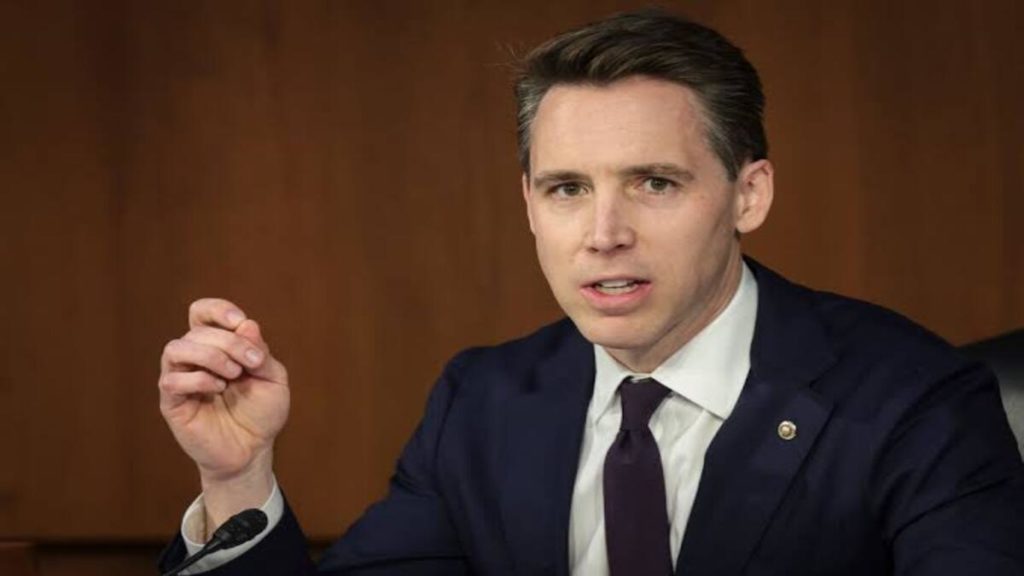 New video seen Thursday night by the House Jan. 6 committee in a televised hearing shows Sen. Josh Hawley, the Missouri Republican who raised his fist in solidarity with a group of Trump supporters outside the Capitol on Jan. 6, being forced to flee the rioters.
Hawley may be seen moving fast with colleagues down a stairway after rushing down a corridor in the Capitol. The senator was shown in the video greeting demonstrators who had gathered at the building's security gates barely hours before it went viral on social media.
Democratic committee member Rep. Elaine Luria said how Hawley's salute "riled up the crowd" and made it more difficult for officers to defend the complex from the pro-Trump mob, citing panel interviews with law enforcement.
Shortly after Hawley made the gesture, she claimed, security measures on the Capitol's east side were violated.
Later on that day, when the demonstrators stormed the Capitol with his assistance, Sen. Hawley left, according to Luria. She pointed out that a large portion of the individuals he saluted joined the mob after scaling the barriers.
The committee hearing room erupted in amusement when Hawley was seen leaving during the incident.
Additionally, it sparked a wave of memes on social media, including one posted by former Democratic Sen. Al Franken in which Hawley is seen sprinting back and forth while listening to the theme tune from "The Benny Hill Show." The Lincoln Project, on the other hand, made use of "Eye of the Tiger" from "Rocky III" and the title music from the athletic film "Chariots of Fire." And in typical Twitter fashion, the "Curb Your Enthusiasm" theme song was used by multiple users to soundtrack the video.
Hawley "chose to fundraise off his encouraging and fist-pumping the violent mob, and even marketed memorabilia showing himself doing so from then through this year," said Rep. Alexandria Ocasio-Cortez, D-N.Y.
Hawley, who was conducting an unrelated interview on Fox News at the time of the hearing, replied to the criticism on Friday morning by tweeting a link to campaign swag, including a coffee mug with the phrase "Show-Me Strong!" and a picture of the fist pump.
After the disturbance, Hawley denounced the violence at the Capitol and explained that he was merely protesting to the electors during the counting of electoral votes to represent his Missouri people, a state that supported then-President Donald Trump in 2020 by a margin of 15 percentage points.