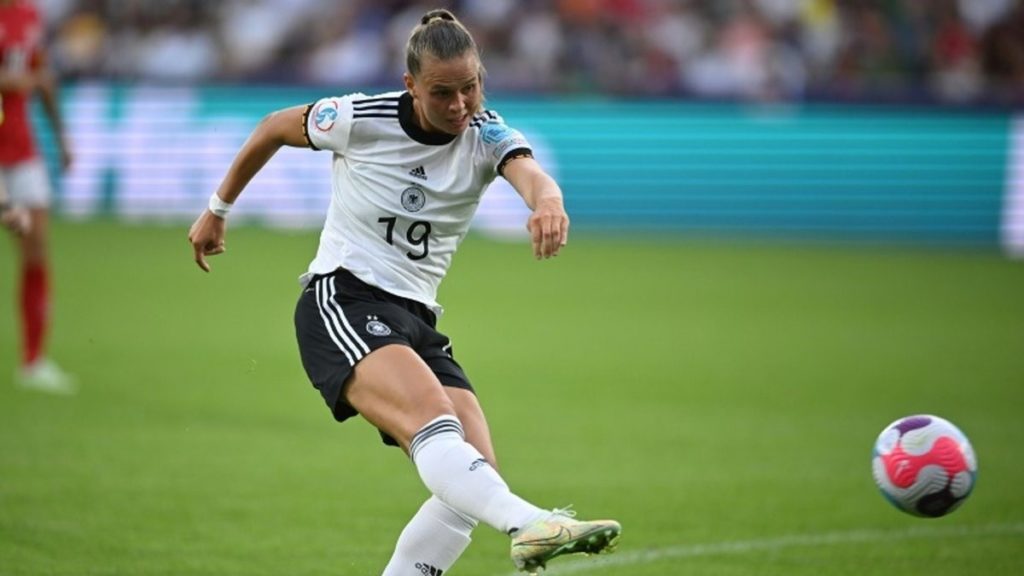 The European Championship Final against England tonight will see the German women's national team without one of their best players. After failing to submit a negative COVID test in time to be released from her forced isolation, Klara Bühl, 21, was informed on Saturday that she would miss the match.
Martina Voss-Tecklenburg, a DFB trainer, stressed the significance of adhering to UEFA standards in the case while also stating that the FC Bayern München forward was still asymptomatic during a news conference yesterday.
If Bühl's Sunday test came back negative, Voss-Tecklenburg hoped she would be able to attend the game and support the team from the stands.
In Wednesday's 2-0 triumph over France in the semifinals, Klara Bühl was replaced by 19-year-old Jule Brand. The newly acquired Wolfsburg player was widely considered as having performed admirably.
Voss-Tecklenburg did not expressly promise to restart Brand, but the possibility does appear plausible. Lea Schüller, who has been cleared from COVID, is one of the others who could start in place of Alexandra Popp and Svenja Huth.