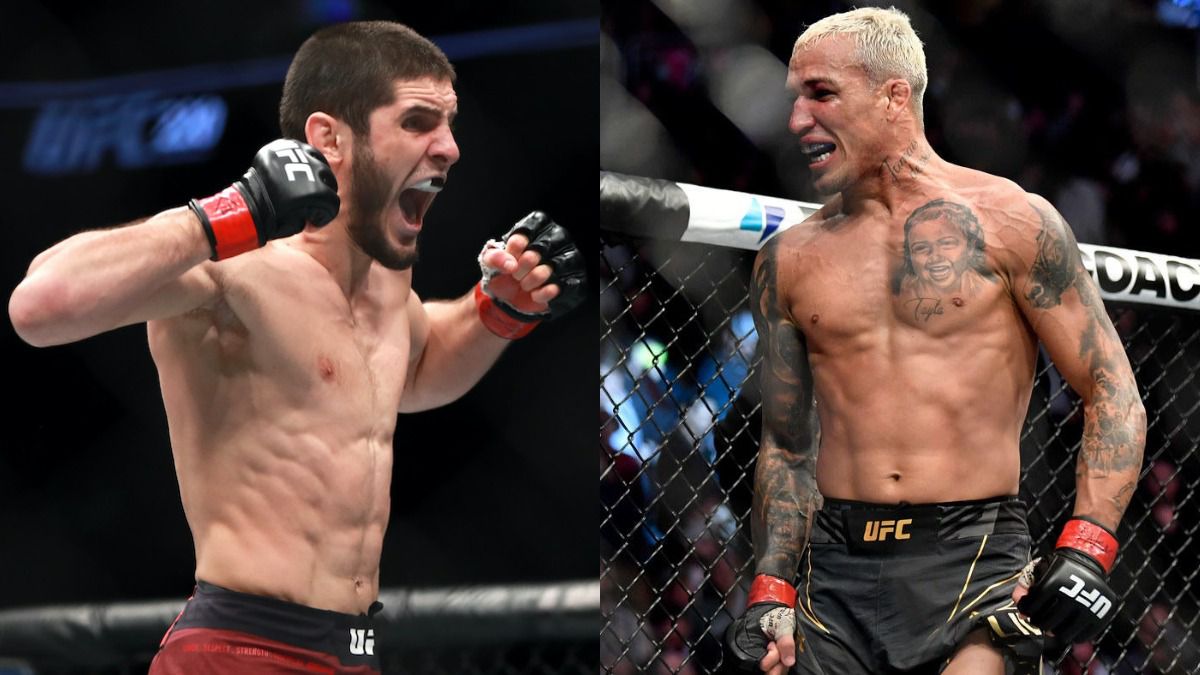 Charles Oliveira and Islam Makhachev's lightweight championship match will serve as the main event of UFC 280 in Abu Dhabi, United Arab Emirates.
On October 22, UFC 280 will be broadcast live on pay-per-view from Etihad Arena. The lightweight competition was declared official on Saturday.
Although Oliveira (33-8) is largely regarded by the majority of the sport as the current champion, the fight will be for the UFC's vacant 155-pound belt.
Brazilian Oliveira defeated American Michael Chandler in a knockout to claim the title in 2021. He successfully defended the title against Dustin Poirier in December, but after failing to make weight for a scheduled defence against Justin Gaethje in May, he gave it up.
Oliveira has won 11 straight matches, including 10 finishes, during this run.
Most people believe that Makhachev (22-1) poses the greatest danger to Oliveira's hegemony.
Makhachev has won 10 straight UFC fights and has been Khabib Nurmagomedov's longtime teammate. His last four opponents have all been defeated, including back-to-back defeats in the first round.
Despite not having signed the fight agreement, Makhachev's manager, Ali Abdelaziz, claimed that he had verbally agreed to the terms.
The former champion Oliveira, who lost his title to Conor McGregor at UFC 274 on May 6 because he didn't make weight, posted an emoji of a pen on Twitter on Saturday, signalling that he had signed.
Since finishing Justin Gaethje at UFC 274, Oliveira has been pushing for a bout with former champion Conor McGregor, but it doesn't seem like McGregor would be available in time.
With a title on the line, a battle between Oliveira and McGregor would be much more financially advantageous if Oliveira triumphs and regains the championship.