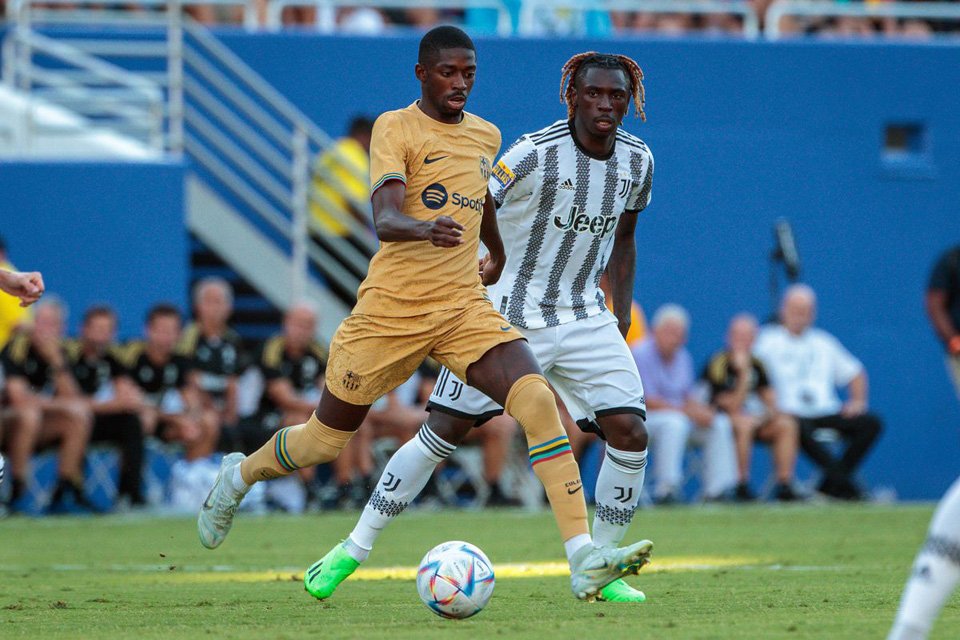 In an exciting 2-2 draw, Barcelona and Juventus put on a show for a sizable audience in Dallas, with two goals each from Ousmane Dembele and Moise Kean for their respective teams.
Dembele received the ball first and destroyed Juventus' defense in two plays by dribbling past defenders as if they weren't there. He completed a move with his left foot once, and another with his right, for two spellbinding moments that Barcelona supporters will never forget.
Each time the Bianconeri fell behind the Italian team, Moise Keane replied for Juventus. First, he finished off Juan Cuadrado's precise cross into the six-yard box, and then he completed a powerful run through the center of the Barcelona defense, finishing through the goalkeeper's legs.
For Barcelona, Robert Lewandowski made another start, although he failed to score for the second game in a row. Juventus' star forward Dusan Vlahovic was not included in the game, and American international Weston McKennie did not play in front of his supporters.
Following that, Barcelona will play the New York Red Bulls, and Juventus will play Real Madrid. The final exhibition game between the two teams will then take place in Europe before the start of each team's local campaign.