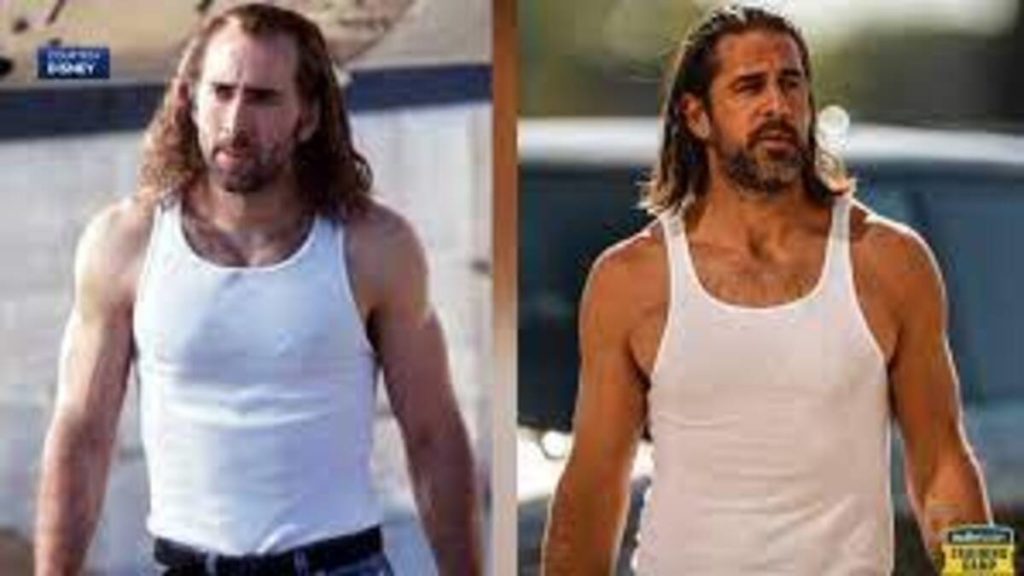 Rodgers arrived at the Green Bay Packers training facilities Tuesday wearing a white tank top and belted jeans, and his long locks and facial hair matched Cage's character Cameron Poe from the 1997 action film Con Air.
The NFL MVP made his intentions clear on Instagram with two photos, one of himself on Tuesday and the other of Nicolas Cage in the film.
With the caption "Let's do this," the Green Bay Packers tweeted a video of Rodgers arriving at training camp.
Rodgers has frequently used his long hair to impersonate other famous movie characters, including Keanu Reeves' John Wick for Halloween last year.
Rodgers told ESPN earlier this year that he will "definitely" end his career with the Packers, his only NFL team. He begins his 18th season with the Packers on Wednesday for training camp, ahead of the Packers' first preseason game against the San Francisco 49ers on Aug. 12.