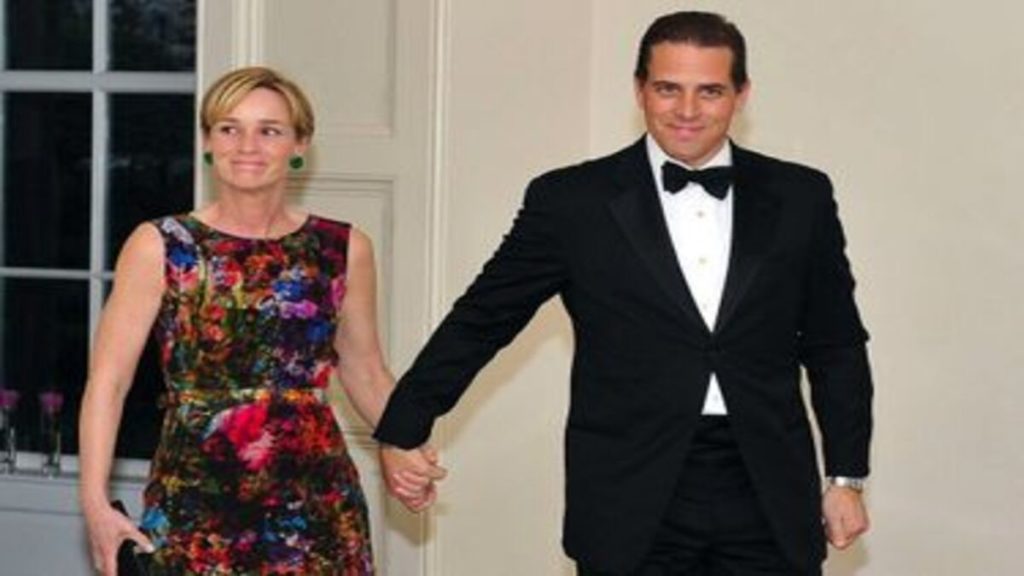 For more than 20 years, Kathleen Buhle made it her duty to maintain secrecy. She made every effort to keep her ex-husband Hunter Biden, the son of Vice President Joe Biden, and the public out of their matters. Buhle, however, discusses her divorce, her battle with cancer, and how she found her voice once more in her brand-new memoir.
In many ways, divorce was the best thing that could have happened to Buhle, 52, because it forced her to reclaim her identity. "For a long time I carried my identity too closely attached to my husband," she tells Yahoo Life.
In her memoir If We Break: A Memoir of Marriage, Addiction, and Healing, Buhle details her transformation from a young child growing up on Chicago's South Side to a college graduate who marries Hunter Biden at the age of 24. Buhle was subsequently introduced to the Biden family and their political lives in Delaware and Washington, D.C., where she struggled to fit in. Buhle's memoir focuses on how she began to lose herself as Hunter's addiction difficulties permeated their marriage, with the Biden family always in the background of her tale.
In If We Break, Kathleen describes the first instance in which Hunter voluntarily decided to enter treatment after acknowledging having an alcohol use disorder. After a brief period of sobriety, Hunter relapsed, and throughout the following ten years, the couple struggled with his addiction via several rehab stays and an increase in his use of substances like crack and cocaine.
Hunter was pressured by Buhle for years to get sober; he even enlisted the aid of his brother Beau. In the end, she saw that Hunter was the only one who could assist Hunter.