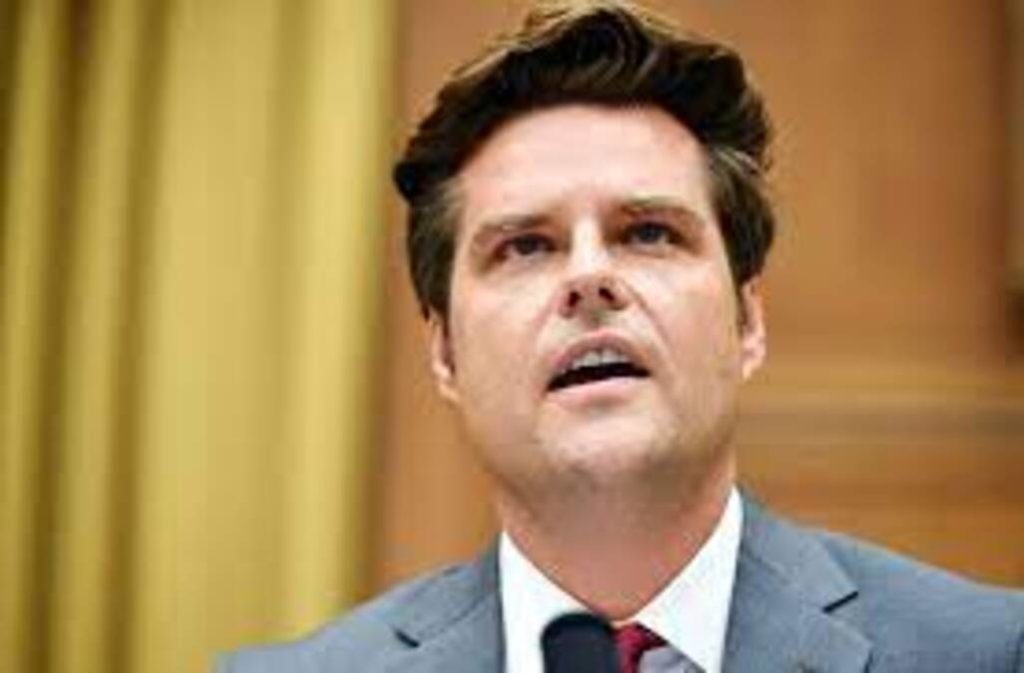 In a speech at the Turning Point USA Student Action Summit on Saturday in Tampa, Florida, Rep. Matt Gaetz (R-Fla.) claimed that women who "look like a thumb" shouldn't worry about losing their access to abortion.
The summit, which garnered global attention on Friday when Ted Cruz declared that his preferred pronoun is "kiss my ass," aims to provide students with leadership training by pairing them with political figures like Cruz, Gaetz, and Marjorie Taylor Greene.
Gaetz has already discussed appearance and way of life in regard to being deserving of human rights. How many of the ladies protesting the repeal of Roe are overeducated, unloved millennials who regrettably return from marches to a lonely microwave dinner with their pets and no bumble matches? the Florida congressman tweeted in May.