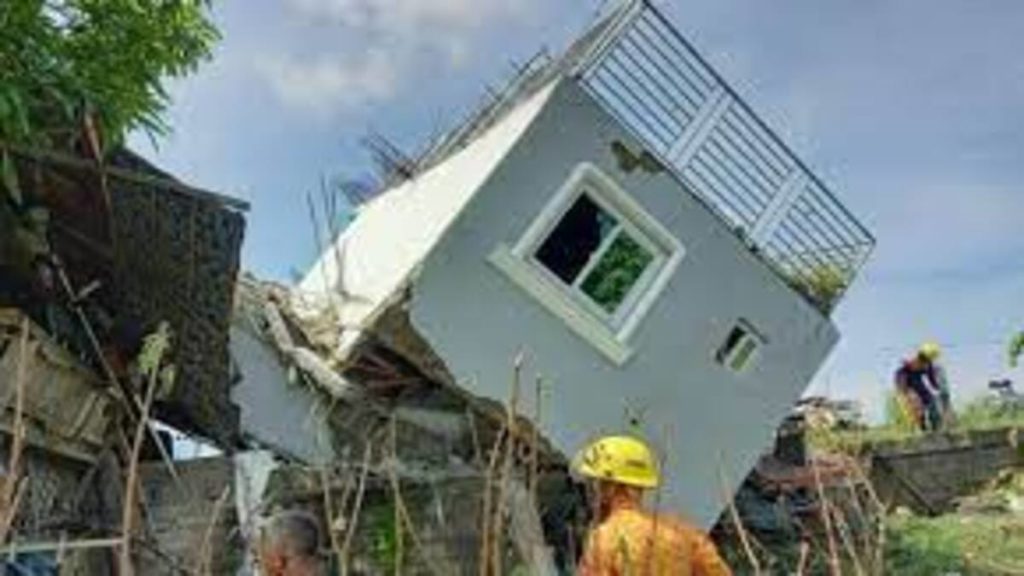 At least four people were killed, numerous people were injured, and more than a hundred buildings were damaged as a significant earthquake hit the northern Philippines on Wednesday morning.
According to the Philippine Institute of Volcanology and Seismology, the 7.3-magnitude earthquake hit the province of Abra at 8:43 a.m. local time. The earthquake's magnitude was given as 7, and its depth as 10 kilometers, by the U.S. Geological Survey (six miles).
There have been reports of landslides and power outages all over the northern Luzon island. The earthquake was felt in about 280 towns and 15 cities, and some routes were inaccessible.
Although the quake was noticed in the nation's capital of Manila, it was felt more strongly in the province of Ilocos and Mountain Province to the north of the popular tourist destination of Baguio. Historic structures and churches suffered damage.
On Thursday, President Ferdinand Marcos Jr. stated he will visit the affected areas. In a statement, he stated, "We are making sure there is a proper response to the needs of our people affected by this calamity."
The Ring of Fire, an area of the Pacific Ocean known for earthquakes and volcanic eruptions, passes through the Philippines. Typhoons frequently hit the archipelago in the western Pacific Ocean.
The USGS reports that 11 more earthquakes with a magnitude of 6.5 or higher have occurred within 250 kilometers (155 miles) of the present quake. The deadliest of these was a 7.7-magnitude earthquake that occurred in 1990 and resulted in over 1,600 fatalities and 3,000 injuries.
When a 100-kilometer (62-mile) fault line slicing across the Manila region moves, the nation is also bracing for a 7.2-magnitude earthquake, locally referred to as "the Big One." The fault last moved in 1658, according to authorities, and if it moves again, the capital region might see "severe devastation."