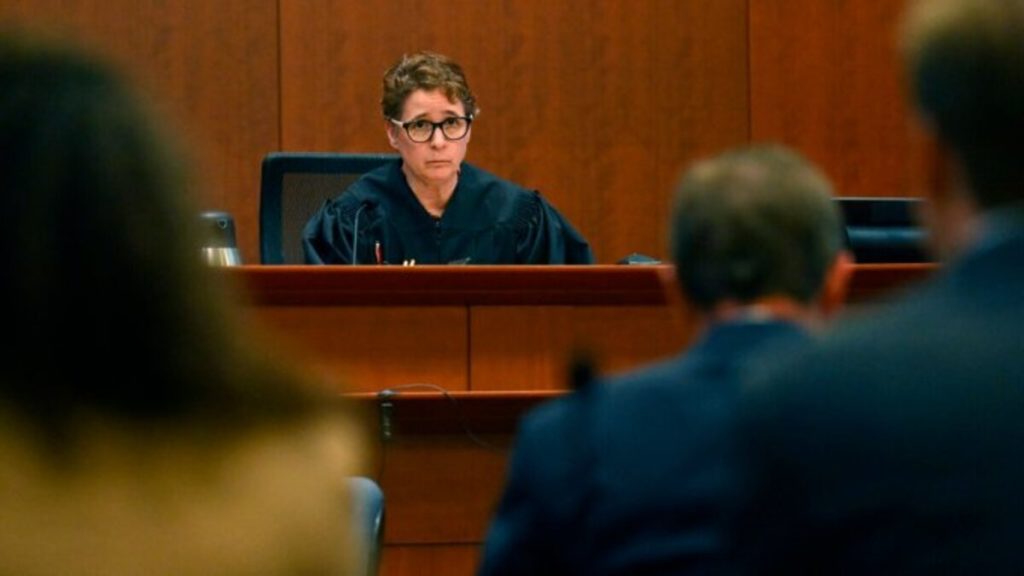 Jurors in Johnny Depp's $50 million defamation trial against Amber Heard asked the judge on Tuesday how they should assess the title of Heard's Washington Post op-ed.
"I Spoke Up Against Sexual Violence — And Faced Our Culture's Wrath," ran the headline on the web version of the December 2018 story. What Has To Be Different."
The jurors were debating whether they should assess if the headline was defamatory or whether that should be tied to "the content of the remark, everything in the op-ed," according to Judge Penney Azcarate.
The headline is one of three statements on the jury verdict papers that the jury must consider while deciding whether to decide in Depp's favor. The seven jurors must also evaluate if the op-text eds contain defamatory statements. "Then two years ago, I became a public figure representing domestic abuse, and I felt the full power of our culture's hatred for women who speak out," says one of the comments. "I had the vantage point of observing, in real-time, how institutions defend guys accused of abuse," says the other statement.
Although Depp is not mentioned in the op-ed or the headline, Heard's legal team argues that readers would understand who his ex-wife was referring to in the essay.
While the body of Heard's post only mentioned domestic abuse without specifying whether it was physical or emotional, the headline went one step further by alleging sexual violence.
Heard alleged throughout the trial that Depp sexually attacked her after an argument in March 2016, but Depp's defense team spent a lot of time trying to disprove that accusation.
While Depp's legal team has pointed out that she did not compose the op-headline ed's — an editor at the Post did – the actor's side has concentrated on the fact that she tweeted the story without challenging the title.
Heard has also filed a countersuit for $100 million, and the jury is currently considering her claims that she was defamed in three separate incidents, including comments made by Depp's attorney.