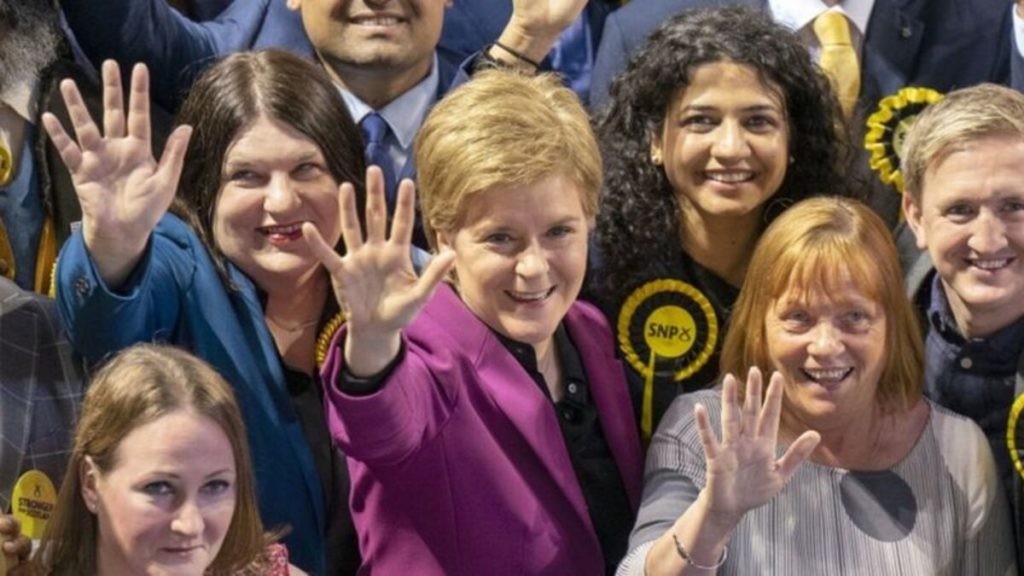 In the Scottish council elections, the SNP came out on top again, with Labour coming in second after the Conservatives suffered significant losses.
In Dundee, the SNP earned an overall majority, while Labour took control of West Dunbartonshire.
The Conservatives, on the other hand, lost almost 60 councilors across the country.
Party leader Douglas Ross believes public outrage over Partygate played a significant role.
Across the country's 32 councils, more than 1,200 councilors were elected.
Each ward elects up to five councilors, and each council is divided into smaller districts called wards.
The SNP gained 22 councilors, bringing the total number of SNP councilors to 453.
The party won 15 of the 29 seats in Dundee, as well as four seats in neighboring Angus, to unseat Labour as the dominant party.
After 15 years in power, SNP leader Nicola Sturgeon, the country's first minister, called the victory a "pretty extraordinary outcome" for her party.