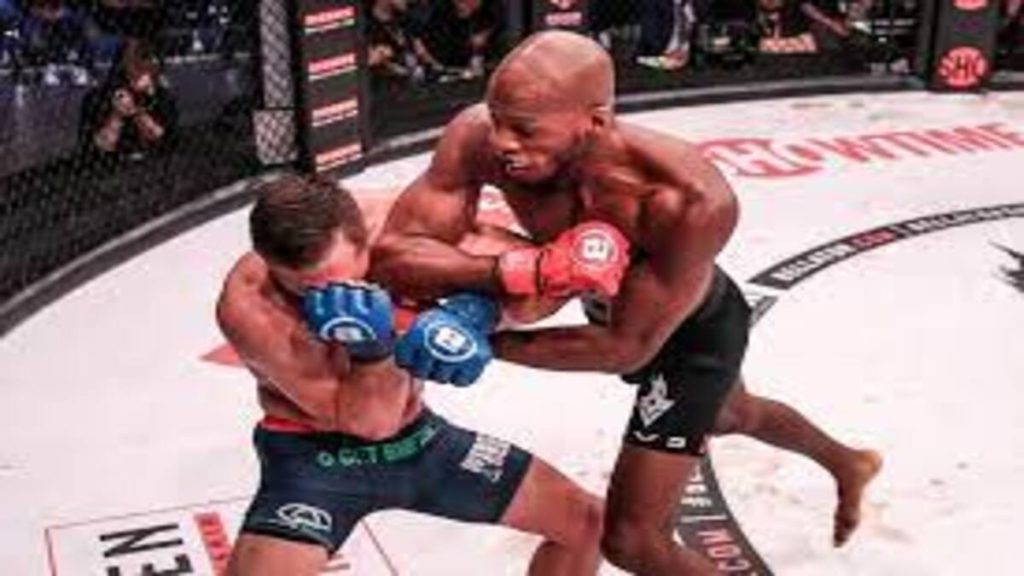 Logan Storley caused a shock by winning a split decision against Michael's Page in a tense bout to claim the interim Bellator welterweight title.
Page was supposed to battle undisputed champion Yaroslav Amosov in the main event of the London event, but the Ukrainian withdrew to help oppose Russia's invasion of his homeland.
Early on, Storley tried to stay out of range to avoid Page's unconventional kicks, but the American took him down at the first opportunity. As Storley proceeded to suffocate Page on the ground in the second round, the London crowd became agitated.
The skilled wrestler had no intention of standing with Page and fought him for the whole third round, landing only a few significant hits. In the fourth, Page was more successful in defending the American's takedowns and landed some good shots.
In the final round, Page continued to fend off Storley's takedowns while providing no offense on the ground. After the final bell, the judges scored it 48-47, 47-48, and 49-46, making xxx the new interim champion.
Fabian Edwards won the greatest fight of his career in the co-main event, knocking out MMA veteran Lyoto Machida in the first round. After two left hooks and some follow-up blows, Machida was put out cold by Edwards' huge elbow.
Paul Daley, a British legend, ended his career with a stunning right-hand knockout of Wendell Giacomo. Daley, who turned pro almost two decades ago, was out grappled for two rounds by Giacomo before exploding with a big overhand to score his 35th knockout.