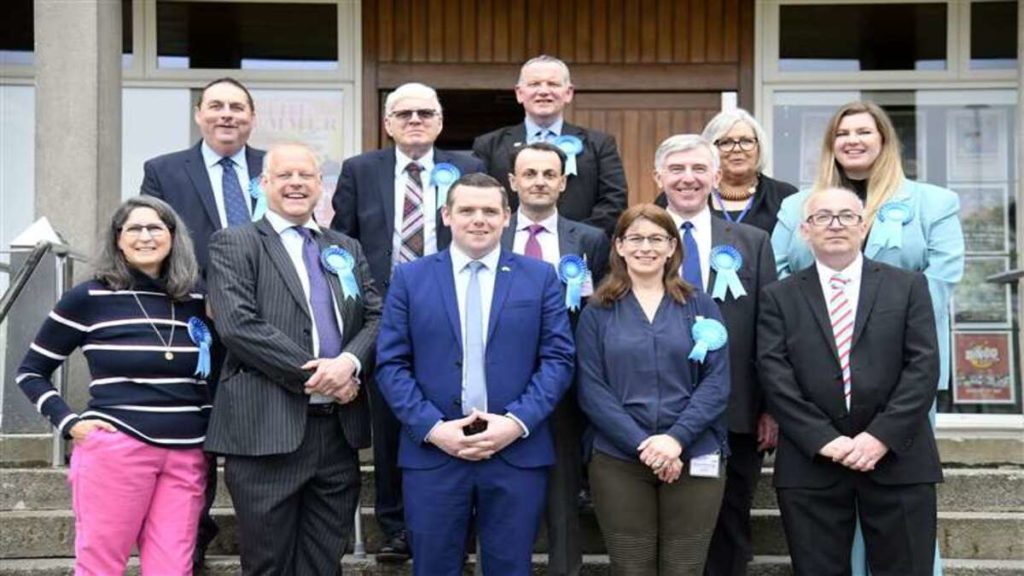 In today's local council election in Moray, the Conservatives gained three seats while the SNP lost one.
With 11 councilors, the Conservatives have overtaken the SNP as the largest party in Moray Council.
After losing 52 seats nationwide today, the Tory win in Moray is one of the few bright spots for the party.
Douglas Ross, Conservative MP for Moray: "More Scottish Conservative councilors have been elected in Moray than ever before.
"We have gained ground while the SNP has lost ground, losing a seat.
"The SNP minority administration has unquestionably lost the right to rule Moray Council."
Graham Leadbitter (SNP), former council leader, said: "We have massively closed the gap on the Conservatives.
"The Conservatives were 1000 votes ahead of us in the last election in Moray and they're now about 100 ahead. So that's a big increase in our vote.
"We will be having tough conversations with other parties and trying to form an administration. Our aim is to form a stable administration to take the council forward."
In other parts of Moray, Labour won three councilors (up to two from 2017), while the Greens and Lib Dems each secured one after previously having none.
Draeyk Van der Horn (Forres), a Green councilor, is the first from the party to be elected in Moray.
At the age of 19, Labour councilor Ben Williams (Fochabers-Lhanbryde) is thought to be the youngest ever.
.