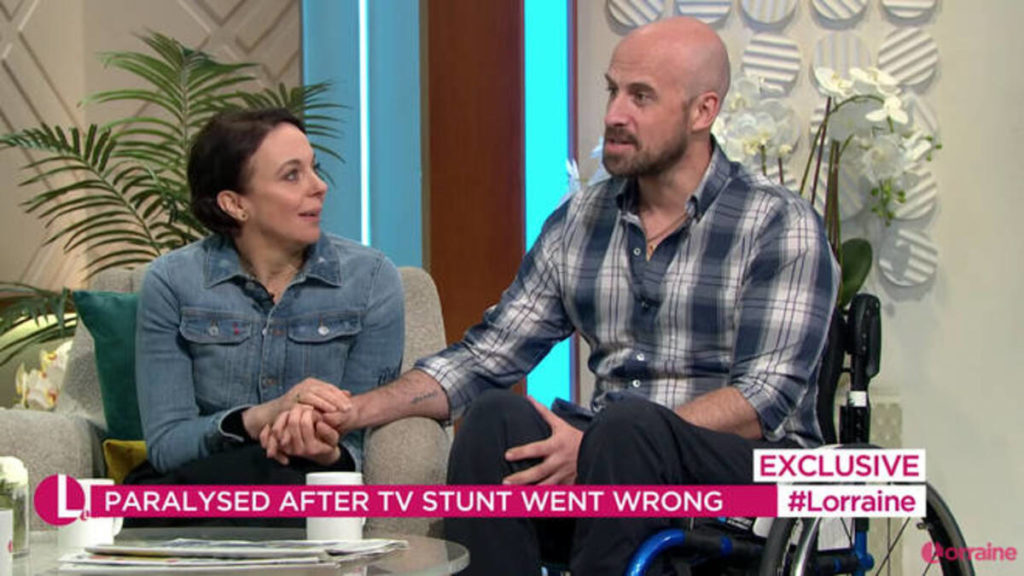 Following a horrible accident that left him paralyzed, Jonathan Goodwin, 42, confessed that he told his fiancée Amanda Abbington that she could quit their relationship.
When the event occurred in October of last year, Britain's Got Talent star lost a kidney, had his spinal cord severed, both shoulder blades broken, both legs crushed, and suffered third-degree burns.
Jonathan recounted the generous gesture he did to his fiancée, Sherlock actress Amanda Abbington, in his first TV interview after the incident.
Despite the awful events that have occurred in his life and the fact that he will most likely never walk again, Jonathan is optimistic about his future.
Jonathan's optimism and resilience in the aftermath of the disaster surprised Lorraine and her viewers.
Jonathan was practicing an act in which he hangs upside down in a straight jacket between two cars hung in the air when the event occurred.
The plan was for the cars to be released just as he broke free from the straight jacket and landed on an airbag on the ground.
The stunt, however, went horribly wrong when the cars were unleashed at the incorrect time, resulting in Jonathan being squashed in-between them as they caught fire.
He also dropped 30 feet to the ground since the crash matt was not moved.