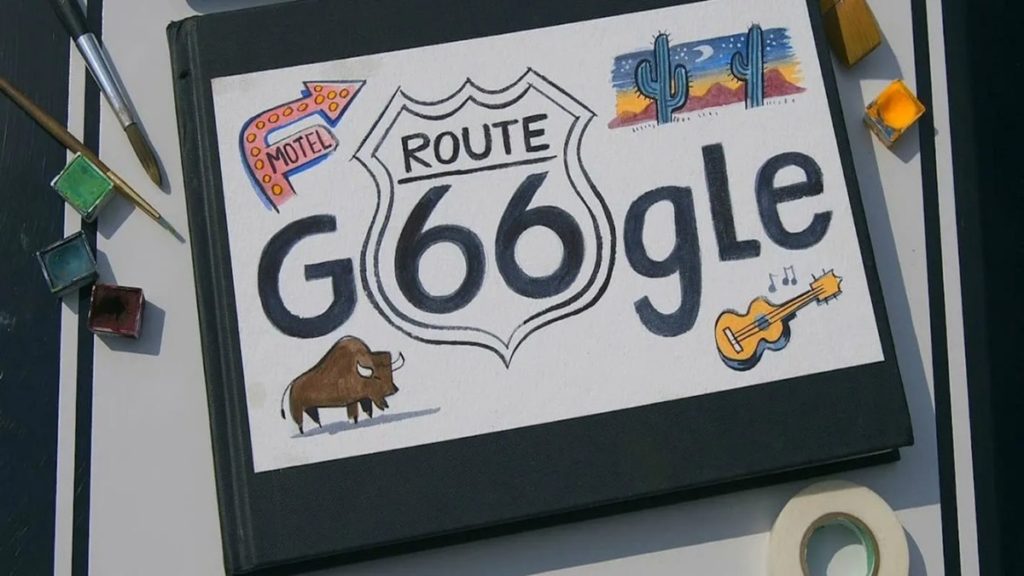 The most recent Google Doodle honors the 50th anniversary of Route 66, the renowned highway that ran from Chicago to Los Angeles and is regarded a historical monument in American motor culture.
By the 1920s, the number of automobiles on the road in the United States had increased significantly. Ford, on the other hand, had only recently begun production of their inexpensive Model T in 1908, allowing the middle class to own an automobile.
Many organizations and businesses established "auto trails" across the country during the first two decades of the twenty-first century, signifying desirable cross-state and cross-country routes. During the 1920s, the United States began to recognize some of these trails as official US Numbered Highway System routes.
On April 30, 1926, the Lone Star Route, Ozark Trails, and National Old Trails Road were merged to form US Route 66, which stretches 2,448 miles from Chicago to Los Angeles. Route 66 went through Illinois, Missouri, Oklahoma, Texas, New Mexico, and Arizona before finally landing in California in 1938.
Thanks to a heavy advertising campaign and the fact that it was a relatively easily traveled path through a significant portion of the US, Route 66 brought tremendous traffic (if you'll pardon the pun) to the communities and businesses that steadily grew up along it, with significant opportunities for service stations, restaurants, and attractions of all kinds.
To commemorate Route 66's history, Matthew Cruickshank, the Googler behind today's Doodle, drove the whole 2,448-mile stretch. Along the way, he sketched and painted over a hundred different pieces, all of which are featured in today's Google Doodle, which is set to the iconic song "(Get Your Kicks On) Route 66."