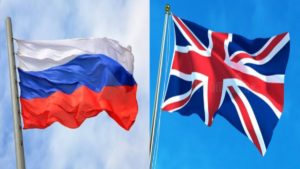 The Russian government has imposed a ban on some ministers of the United Kingdom over their involvement in their war with Ukraine.
According to a statement released by the Russian government, the ban which also affects the United Kingdom prime minister, Boris Johnson is a retaliation for the sanction they had also placed on them.
See the full list below;
PM Boris Johnson; Foreign Secretary Liz Truss; Defence Secretary Ben Wallace; Deputy Prime Minister, Lord Chancellor, and Secretary of State for Justice Dominic Raab; Secretary of State for Transport Grant Shapps.
Home Secretary Priti Patel; The Chancellor Rishi Sunak; Minister of Entrepreneurship, Energy and Industrial Strategy Kwasi Kwarteng; Minister of Digitalization, Culture, Media and Sport Nadine Dorries.
Minister for the Armed Forces James Heappey; First Minister of Scotland Nicola Sturgeon; Attorney General for England and Wales and advocate general for Northern Ireland Suella Braverman; Conservative MP and former British Prime Minister Theresa May.