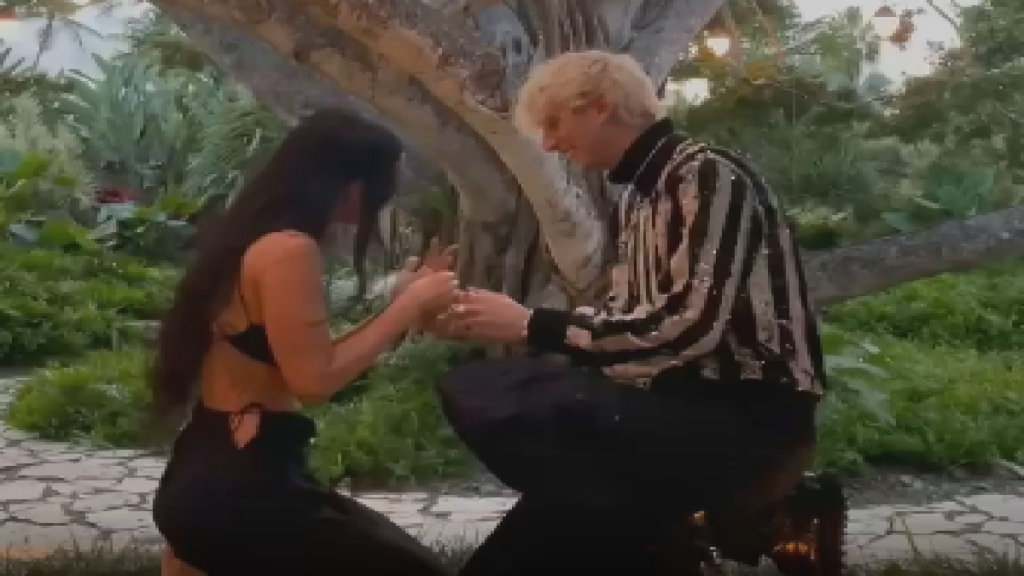 The sensational partners took their proposal to another height after they drank each other's blood at the end.
Megan Fox took to her Instagram page to announce her engagement with her boyfriend, Machine Gun Kelly.
The well-captured proposal took place under a banyan tree, which Kelly said, they had sat under in 2020.
She would then go further to write a short epistle on their love journey together.
However, she ended her story by adding "…and then we drank each other's blood", and this got over 25 million people over and 52 thousand people talking.
Watch the video below: