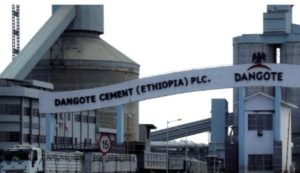 Dangote refinery located in Ethiopia which is Reportedly worth $500m is currently at risk of being attacked by rebel forces.
Ethiopia is under possible attack by a rebel gang identified as Tigray People's Liberation Front and its allies which name is also identified as the Oromo Liberation Army.
The rebels have reportedly captured cities around Addis Abba where the Dangote cement refinery is located, making it a prime target of a possible attack.
As a result of Ethiopia's insurgency, Prime Minister Abiy Ahmed urged her citizens, to pick up guns and ammunition to fight against the terrible groups and defend their land.