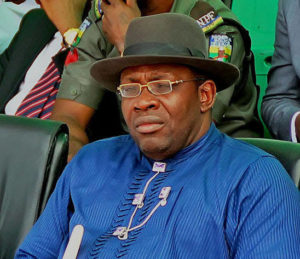 The Economic and Financial Crime Commission (EFCC) charge former Bayelsa state governor, Seriake Dickson for alleged corruption and mismanagement of office while he was still in power.
Dickson was reported to the EFCC over the non-accountability of public funds worth N1trillion. The governor denied the allegation proving that his business has been running before he became the governor of the state.
His case was brought to the Yenegoa State high court where the judge restricted the EFCC from prosecuting the ex-governor with proof that his assets were approved by the Code of Conduct Bureau (CCB).
According the Judge of the high court, he said;
"Therefore it was contrary to the stipulation of the law for the EFCC to open investigation into assets that were declared over the years before the relevant body, the CCB, and for which the CCB issued verification certificates,"
"That an order of perpetual injunction restraining the defendant, its officers, men, agents or privies from inviting or further inviting the 2nd Plaintiff (Dickson), officers, managers or Trustees of the 1st plaintiff (trust) for investigation and from investigating or prosecuting the 2nd plaintiff, any officer, manager or trustee of the 1st plaintiff over any matter dealing with or relating to any investment made by the 1st plaintiff, as covered or affected by the said Judgment of the Federal High Court in suit number FHC/YNG/CS/40/ 2020."
Dickson also stated that his investments across the country were from his salaries and bank loans which he repaid from his allowances and salaries.