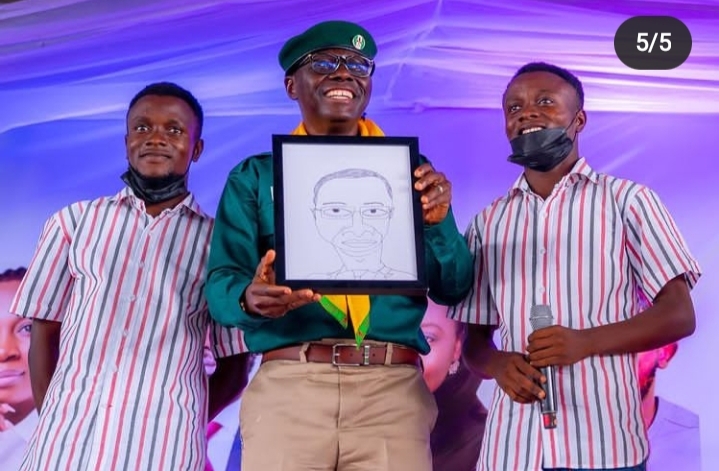 Lagos State Governor, Babajide Sanwo-Olu met the boy that drew a portrait photograph of himself.
The boy was discovered by the Governor after he uploaded his art drawing on Instagram and tagged him (Sanwo-Olu)
"So it's me you drew like this? I'm guessing you will like to present it to me. Come and present it to me in my office"
However, on arrival, the Lagos State Governor crowned him the best artist in UAR, the proposed new name for Nigeria.
"The best artist in UAR" came to present his drawing to me.
I honestly can't lay claim to the person in the frame, 😁 but I lay claim to the fact that we will continue to support and encourage our talented youths in Lagos state.
We are also adding fashion and entertainment to our school curriculum.
P.S. He wasn't arrested.🙂
@bodataiye_oniyakuya