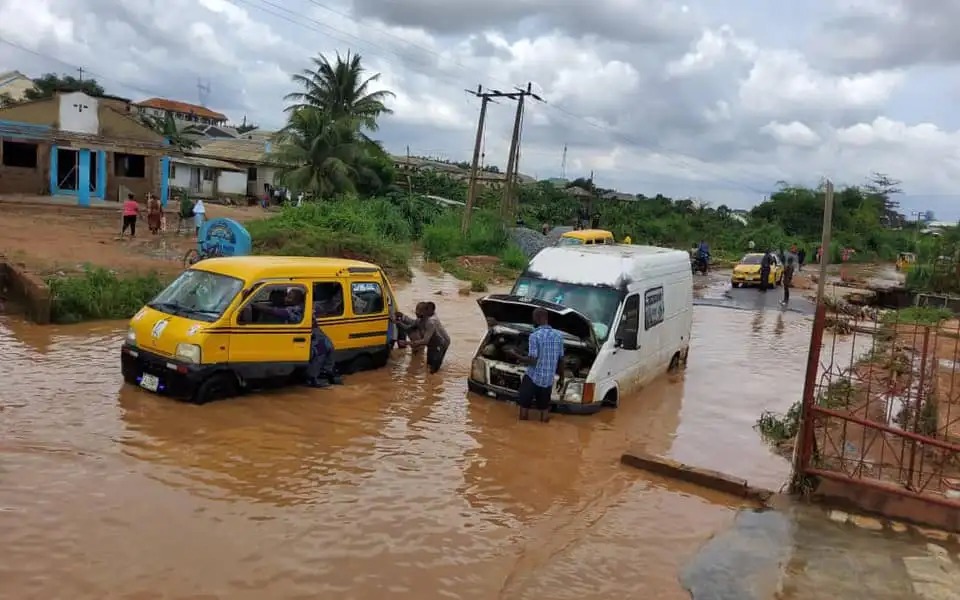 Residents of Ogun state, together with the Nigeria Labor Congress, have issued a warning to the state Governor as well as the Federal Government, that the state will be shut down from Wednesday, 27 October 2021, if work on the deplorable sango roads has not commenced.
The group has previously protested the non-motorable roads, blocking the Lagos – Abeokuta expressway, after which they gave the government a 21-day ultimatum to start repairs on the road.
A picture banner notifying people of the planned protest is currently circulating on social media.