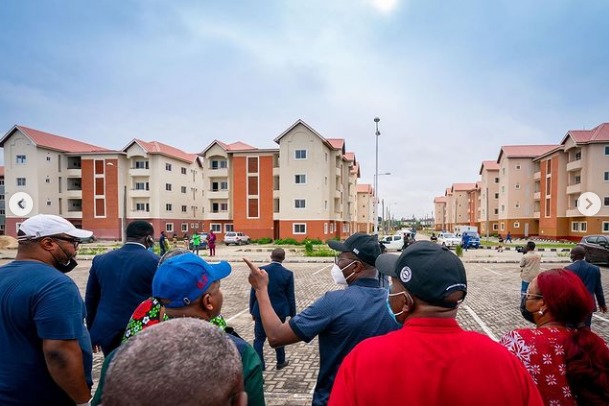 Lagos state is steady in its quest to become a true mega city as under the Sanwo-olu administration, a 1,188 units of flats in the sangotedo housing estate is set to be completed.
Sanwo-Olu visited the construction site to see the work-in-progess and gave a further directive that 744 flats should be completed by the end of October.
"I came for the inspection of the site to the see level of work being done. In the next six weeks, we will be handing over the 744 units in Phase 1 of the project and all contractors working on it must complete their work."
The sangotedo housing estate is situated on a 16.9 hectares of land, it was initially started in 2012 and abandoned, before it was pickedup again by Sanwo-olu's administration.