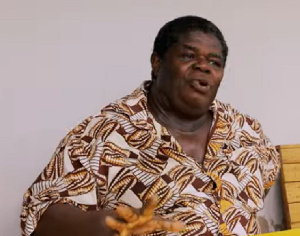 Popular Ghanian actor, Psalm Adjeteyfio, known for his role in the movie Taxi Driver, has come out publicly to declare that he is broke, and further gave out his account number on interview, begging for money to pay his house rent.
This came as a shock to many of his fans who would think that he is "doing well"!
"…this is house is a rented apartment, I am just telling you to help me pay my rent".
"I don't own it, I am renting it, I don't do anything … I have become a charity case, right now immediately we need GH3000 that will cover six months advance payment", he said in the interview.