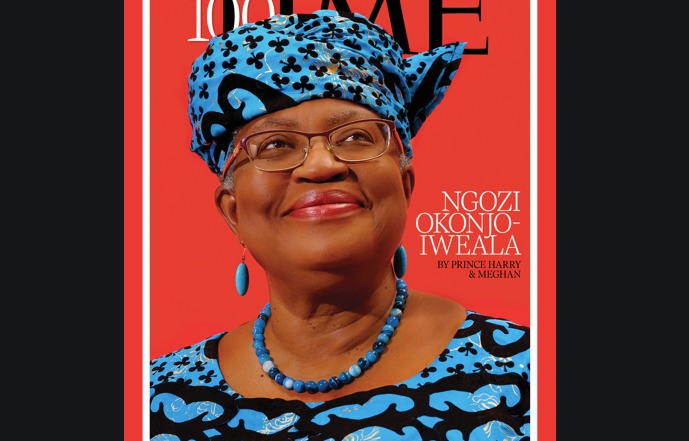 Former Minister of Finance, Ngozi Okonjo-Iweala has been made the cover of influential American news magazine, Time.
Okonjo-Iweala served as in the regime of Goodluck Ebele Jonathan from 2011-2015.
She is the currently the Director General of World Trade Organization.
Okonjo-Iweala is the only Nigerian named in the Times 100 most influential people in the world.
She expressed her delight after the publication came out on Twitter.
" Honored and privileged to be on the cover of Time Magazine and to be recognized as one of the Worlds most influential leaders! Profound thanks to the Duke and Duchess of Sussex for their kind words. All Glory to God! @WTO @TIME "
Prince Harry and Meghan Markle also hailed her role in ensuring vaccine access.
"What will it take to vaccinate the world? Unity, cooperation—and leaders like Ngozi Okonjo-Iweala,"
"As the first African and first woman to lead the World Trade Organization, a 164-member group of nations that oversees trade across the world, Okonjo-Iweala took on the role of director-general this March at a watershed moment for our global health and well-being. Make no mistake, her job affects every person, family and community.