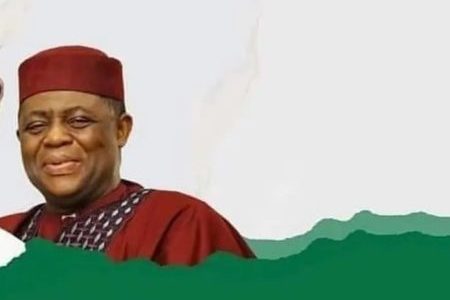 Chief Femi Fani Kayode, former aviation minister, recently left PDP for APC, and according to him, he joined the Buhari's party for the unity of Nigeria. However, according to Sahara Reporters, Femi Fani Kayode, aka FFK, left PDP and joined APC, in order to have the various corruption charges against him by the EFCC dropped!
The alleged corruption charges against FFK includes the following;
A 4.9 billion Naira fraud case which he was charged for in 2016, alongside a former Minister of State for Finance, Nenadi Usman; Danjuma Yusuf, and a firm, Joint Trust Dimensions Ltd.
Conspiring with others to retain a total of 1.5 Billion Naira (N300 million, N400 million and N800 million) which according to the EFCC, they ought to have reasonably known were proceeds of crime. This was committed when he was Director of Publicity for former President Goodluck Jonathan's presidential campaign organization for the 2015 elections. He was alleged to have used parts of the money within the same year.
FFK was also alleged to be involved in money laundering in a cash transaction of 24 Million Naira with another named Olubode Oke, who has been on the run. The money according to them was used to "to Paste Poster Co of 125, Lewis Street, Lagos Island."
Chief Femi Fani-Kayode, was also arrested and charged with money laundering to the tune of 26 million Naira, which according to the EFCC was received from the office of the former National Security Adviser (ONSA), Col. Sambo Dasuki (retd.) in 2014.