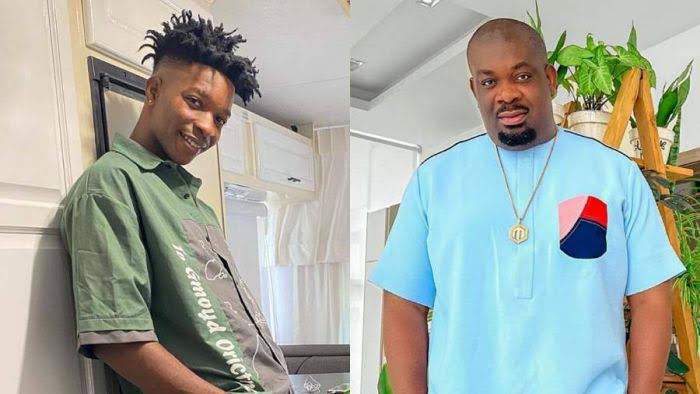 Highly-rated producer, Don Jazzy has announced the signing of Magixx into his record label, Mavin records.
The CEO of Mavin records took to his Instagram page to share the video of Magixx and also announced his signing.
The most exciting times at Mavin is when an artist is getting activated from the Mavin Academy. Today Is one of those days.
"We are super proud and excited to introduce to you MAGIXX. Super young talented versatile vocalist/Songwriter. One of UNILAG's finest. At Midnight we will listen to his New Debut EP."
Magixx also expressed his delight at joining Mavin records.
He said, "I am super proud and happy for this day, this moment, this time! One I have been waiting for all my life!
"it's finally here and it's beautiful! But more beautiful because I am here to take you on a journey of love and passion.