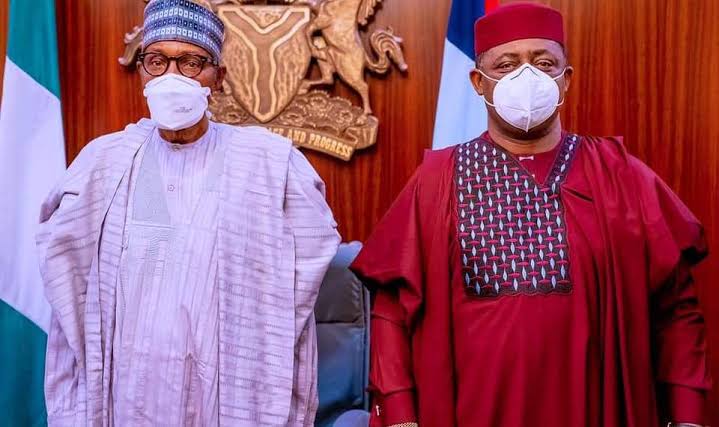 Former PDP member, Femi Fani-Kayode announced his defection to ruling party, APC last week.
The decision was greeted with criticisms from Nigerians after he had earlier said he would never join APC.
According to the Director General of the APC Progressive Governor's Forum, Dr Salihu Moh Lukman, the party has laid down the conditions FFK must meet to be a full member.
The statement partly reads:
'APC's high-profile membership recruitment and issues for 2023', read: "A major challenge of high-profile political party membership recruitment, like that of Fani-Kayode, is the issue of getting those recruited to be accountable. How can the party ensure that newly recruited high-profile members moderate themselves such that it is the party that control them and not the other way round?
"While it is easy to control people that are already constraint by legal provisions on account of statutory responsibilities such as governors and legislators, individuals like Fani-Kayode, who are only responsible to themselves, would be difficult to manage. It is therefore important that APC members prepare to engage Fani-Kayode to ensure that he is accountable to our leaders, our party organs and by extension, Nigerians.
"A reformed Fani-Kayode should be an accountable personality, both to the party and to Nigerians. On no account should Fani-Kayode ever imagine that he has come to APC to conduct himself uncontrollably. He must be accountable to our leadership and all our party structures.
"He must respect himself and abide by the provisions of the party constitution and its manifesto. To support him, copies of the APC constitution and manifesto must be made available to him immediately.
"There are also issues related to getting him to work with other party members especially in relation to addressing national challenges. The problem of managing Nigeria's diversity, for instance, require respect and tolerance. That Fani-Kayode has joined APC and has made statements to the effect that he is committed to a united Nigeria must be demonstrated based on respect for all Nigerians irrespective of differences.