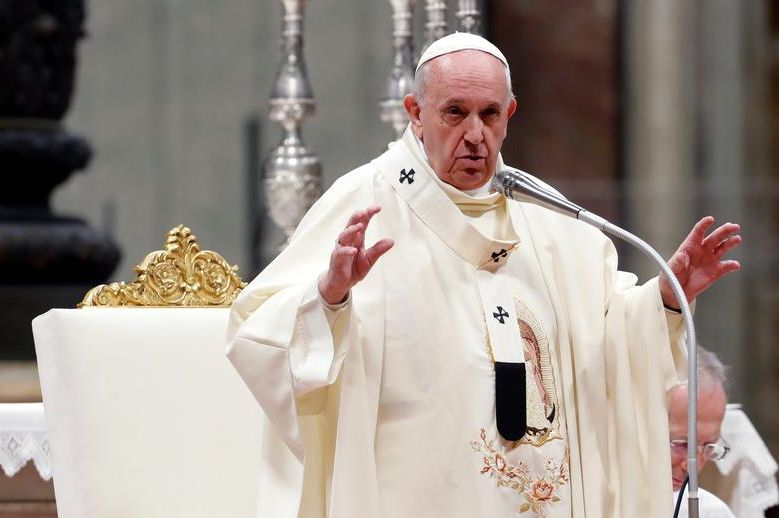 Pope Francis dropped a shocker to the amazement of the Catholic church and others when he supported homosexual unions and civil unions. He gave his support in a documentary titled "Francesco," which was premiered at the Rome Film Festival where he said;
"Homosexual people have the right to be in a family. They are children of God," Francis said. "You can't kick someone out of a family, nor make their life miserable for this. What we have to have is a civil union law; that way they are legally covered."
Pope Francis is the first Pope to lend his support for the legitimization of same-sex unions and marriages. His utterance brought shock to conservative Catholics as well as others who held a contrary opinion to the legalization of homosexual unions. Meanwhile, there were wide jubilations amongst the gay community.
Some bewildered faithful who were in doubt sought for further clarifications, such as Bishop Thomas Tobin of Providence, Rhode Island, who said: "the pope's statement clearly contradicts what has been the long-standing teaching of the church about same-sex unions, the church cannot support the acceptance of objectively immoral relationships." While others such as Ed Mechmann, director of public policy at the Archdiocese of New York, simply said the Pope has made a serious mistake while condemning his speech.
It is also not the first time Pope Francis has lent his support for same-sex union, while he was Archbishop of Buenos Aires, he endorsed civil unions for gay couples as an alternative to same-sex marriages.