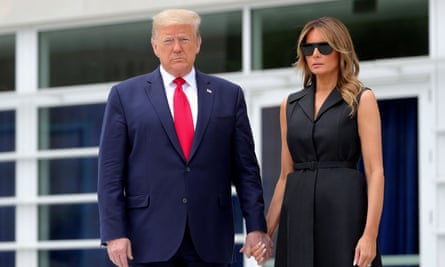 United States President, Donald Trump and his wife, Melania Trump, just tested positive for Corona Virus. Trump ,74 years and his wife, 50 years, are healthy and have so far, not shown any sign of illness. The 45th President of the United States will be quarantined.
The news did not come as a shock to most people, as the Corona Virus epidemic have already infected about 7.3 million Americans and claimed about 208,000 lives. Globally, about 34 million people have been infected and it has resulted in the death of over a million people.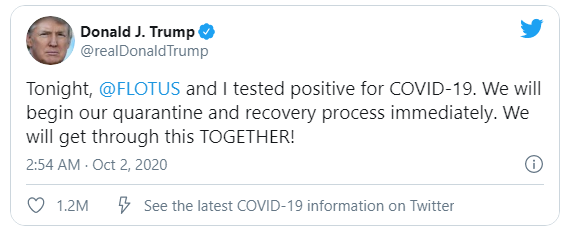 Americans have never ceased to criticize Donald Trump for "allowing corona virus spread so much". He is been accused for overly downplaying the virus and didn't take much action, when it first reared its ugly head. However, it is worthy to note that other countries that did all they thought necessary was equally hit too.
Trump's COVID-19 status surely came at a very critical time- barely a month to the US Presidential elections. There are fears on whether he would be able to carry on his campaign and other Presidential tasks. The White House physician reported that he is still capable of carrying on his duties. Quick recovery to you Mr President!
See also: Kim Jong Un Sick Again!